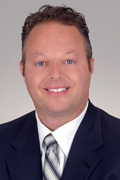 IBM's Business Software Alliance membership may impact future BSA software audits.
Southlake, Texas (PRWEB) January 17, 2013
BSA | The Software Alliance announced that IBM had joined the global software-industry organization as a new member on January 14th. It remains unclear at this stage whether the new relationship will have an impact on future BSA software audits. Many BSA members tend not to play very prominent roles in the organization's license-enforcement efforts and instead work with the BSA mostly on efforts to promote the industry.
"However, it would not surprise me to see IBM included among lists of companies whose products must be included within the scope of BSA-initiated software audits. Its products are commonly deployed by businesses across many different industries, making them likely subjects of confidential tips that the BSA actively solicits from unnamed informants", said Robert J. Scott, Managing Partner, of intellectual property and technology law firm, Scott & Scott, LLP.
Moreover, the fact that IBM maintains an active, internal license-verification program is not indicative of the likelihood of a BSA audit including its products – Microsoft, Autodesk and Adobe, all of them also long-standing BSA members, all maintain their own aggressive audit programs and all routinely are named in audit-notice letters sent by the BSA to unsuspecting business owners.
While businesses always should maintain comprehensive policies and procedures pertaining to authorized software usage on company computers, this might be an especially good time for them to take a closer look at IBM product deployments, if any, and to confirm that they all are being used within the scope of their valid entitlements.
About Scott & Scott, LLP (http://www.scottandscottllp.com) (http://www.softwareaudit.com) (http://www.bsadefense.com) is a leading intellectual property and technology law firm representing businesses in matters involving software licensing. Scott & Scott, LLP's legal and technology professionals provide software audit defense and software compliance solutions, all protected by attorney-client and work-product privileges.
-30-