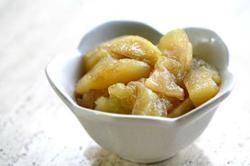 Eating healthy should be a fun experience!
Monroe Wisconsin (PRWEB) January 17, 2013
A healthy diet is the most important part of losing weight but it is the most overlooked aspect. A combination of diet and cardiovascular exercise will make the fat melt off in no time. The most common problem with a diet is that it will go great for a few days but then a slip up will happen and it is all downhill from there. With a few simple rules a healthy diet can be enjoyed and last for a lifetime.
Some simple rules to follow to keep a healthy diet going strong:
1. Eat more often and in smaller portions. This will help keep the metabolism going all day and will lessen over eating.
2. After a week of good eating habits take a free day to eat whatever you want. This may seem somewhat counterproductive to the end goals that have been established for weight loss but it can help that diet keep on track. After a month or so the body will not crave free day's anymore.
3. Have fun with eating healthy! Just because something is healthy does not mean it has to taste like cardboard. Use spices to turn a bland meal into something mouthwatering.
4. It is wise to keep a food journal. Write down everything that is eaten. This will help create a sense of accountability.
5. Slip ups will happen but it is important to remember that one slip up does not have to mean that the diet is ruined forever. Just start back up again right away. It will be easier to start back up again after a slip up then three months later of bad eating.
These five simple steps turn dieting from being something that is dreadful into a life altering lifestyle.