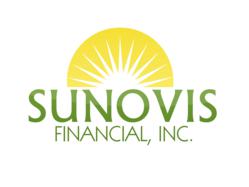 Survey respondents think that Washington is becoming increasingly negative towards free enterprise and job creation.
San Francisco, CA (PRWEB) January 23, 2013
In a recent survey conducted by the Job Creators Alliance, an organization recently created by the founder of Home Depot Bernie Marcus, small business owners sounded out their displeasure with the federal government. Survey respondents think that Washington is becoming increasingly negative towards free enterprise and job creation, the very things they claim to support. Policies were highlighted as having the greatest negative effect on small business across America.
In the survey of 600 small business owners, 60 percent said that the Presidents' health care program will negatively impact their small business this year. And ObamaCare isn't the only policy that is being highlighted as having a negative impact on the ability of small businesses (those with fewer than 100 employees) ability to grow and hire.
"It is ironic that on the one hand this administration states its desire to foster small business and job growth, while on the other hand they create policies that seem to hinder both," said Terry Robinson, the president of Sunovis Financial..
Partisan polarization did play some part in the survey results. When looking at the respondents on a political party basis, only 41 percent of the Democratic small business owners felt that the current policies were harming their business. That is in contrast with 68 percent of independents and 88 percent of Republicans who felt that Washington policy was harmful to their business.
Which policy is thought to have the greatest negative impact on small business? Survey respondents were split fairly evenly on that question. The survey asked if ObamaCare, higher taxes, or new regulations were most harmful to growth and hiring plans. 17 percent claimed higher taxes were the worst, 20 percent said new regulations, and 21 percent voted for ObamaCare. All of the above was also included as a response and 27 percent felt that all three were equally harmful.
Another thing troubling small business owners: the handling of the fiscal cliff issue. 48 percent responded that the most troubling aspect of the deal was the refusal of the President to agree to any more than minimal spending cuts.
The open ended question "What is the single most important issue facing America's small businesses today" confirmed the other results of the survey. 25 percent answered taxes, 11 percent said health care, and 10 percent responded with government regulations. Other concerns were the economy (8 percent) and the budget deficit (7 percent).
According to this survey, many small business owners feel that current policies have been detrimental to their businesses. Small businesses drive the economy.
About Sunovis Financial
Every small business is important to local communities and even more important in rebuilding the American economy. Today more than ever, small businesses need capital and assistance to thrive, and that is what Sunovis is focused on.
Sunovis is an SBA expert, and also offers Short-Term Micro Loans for small businesses, not weighted on FICO scores or collateral but on business health and cash flow.