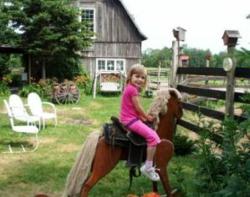 The best secret family vacation places spots deliver the fun factor year after year without crowds or long lines.
Tampa, FL (PRWEB) January 18, 2013
With family vacation planning time in full swing the new additions to the http:// [Secret Places folder at theFamilyTravelFiles.com add to the already tempting list of family vacation places which include yet to-be-discovered spots and off-the-beaten-path destinations where sharing time and making memories is effortless.
The folder located on the homepage of the website contain not just secret destinations with promise but also unique vacation activities, suggested vacation properties, and timely family vacation packages – some for spring break and many for summer vacation.
"Many parents and grandparents are seeking unique, yet fun and affordable family vacations - vacations with memory making potential," according to Nancy Nelson-Duac, co-founder and editor of the popular family vacation planning website. She goes on to say, "The best family vacation places offer unique combinations of nature, arts, sports, man-made fun, and above all a friendly, low stress atmosphere with the luxury of extra time."
Highlights from the Mid Atlantic Secret Places include Boone, North Carolina with theater under the stars, a narrow gauge railway and whitewater rafting. Fayetteville in Southern West Virginia makes the list with affordable sleeping places and quirky one-of-a-kind restaurants near the awesome New River Gorge and world-class white water.
[
California contributes to the folder with Calistoga in Napa Valley offering hikes in a three-million-year-old petrified forest and cooking demonstrations at Culinary Institute of America. Indian Wells in the heart of the Coachella Valley near Palm Springs offers high desert adventures, awesome stargazing, and camel rides at the Living Desert.
The entire list of suggestions may be reviewed by browsing Secret Places lifestyle folder from the homepage at theFamilyTravelFiles.com
About theFamilyTravelFiles.com. Founded in 1998, theFamilyTravelFiles.com is one of America's top-rated online family travel resources offering more than 1000 pages of timely family vacation ideas and trip planning information. The website specializes in displaying family vacation ideas, destination information for adults planning family vacations, advice about family trips, and family travel deals. To assist in narrowing searches, colorful vacation idea folders are visible throughout the website.
Lisa A Duac Publisher (813) 968-4799 or publisher (at) theFamilyTravelFiles (dot) com
Nancy Nelson-Duac (817) 573-6920 or editor (at) theFamilyTravelFiles (dot) com