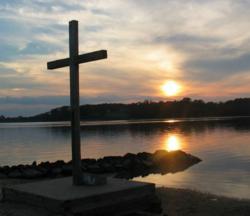 We believe this heavily discounted rate demonstrates just how committed we are to earning the trust and respect of our customers.
Raleigh, NC (PRWEB) January 17, 2013
The Host Group, a privately owned and operated hosting and domain registration provider, announced early Thursday morning they will now be offering an unprecedented 30% discount on published rates for any and all church organizations in the United States and Canada for all of 2013.
The Host Group, since 1998, has been delivering competitive rates and has been extremely well-reviewed across the country with literally thousands of satisfied customers. This commitment to churches of all denominations was a decision made by the company's management and staff members.
Staff at The Host Group has been working hard at making consistent upgrades, and offering more and more web based services, recently hiring new staff to work exclusively on custom website design.
CEO Doug Davis explained, "When somebody visits a website, the hardware that powers the hosting service needs to accommodate a wide range of different tasks. The more visitors at any given moment, the more of those resources are needed. If a business owner runs complex web applications that include a lot of server processing, even more resources are needed."
The theory of affordable shared hosting is that anyone can access an entire hardware server's resources. However, this is only possible when there were no other websites on the same server. On occasion, other sites could be using large amounts of hardware power, leaving visitors to suffer the consequences of underpowered hosting.
With a VPS hosting plan from The Host Group, customers are allocated a fixed amount of hardware power for accounts. The RAM and CPU included in the various packages are always available to give visitors the experience they demand. The Host Group offers the consistent performance of a dedicated server, but in a more affordable shared environment.
Doug Davis went on to say, "If you are part of a local church congregation, we would be thrilled and honored to host your website at our exclusive special discounted rate (30% discount). We work with many churches across the United States and Canada, and will be pleased to extend this offer to any and all faiths. To take advantage of our newest offer, register using the promotion code: 'Christ' when placing the order. Once the order has been processed, our technical team will review your site and the discount will be automatically applied to each billing period. In 2013, we want to give back as much as possible to the Christian community. We believe this heavily discounted rate demonstrates just how committed we are to earning the trust and respect of our customers."
To find out more, just visit http://thehostgroup.com/, or simply call 1-866-577-1442 to speak to Doug Davis directly, or one of the friendly and knowledgeable staff