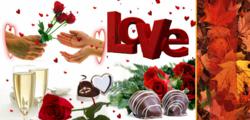 This very special Valentine package offers you bountiful goodness
London, United Kingdom (PRWEB UK) 18 January 2013
Valentine day is less than a month away and it is time to plan a romantic getaway with your loved one to enjoy Valentine's Day in London hotels. You need to plan this special day in such a way that it remains etched in your memory for a long time to come. To provide you with the right atmosphere and all that you may need to celebrate this special occasion, Shaftesbury Hotels is offering a very special Valentine package at Shaftesbury Premier London Paddington that will maximise benefits and minimise the cost of your stay. Additionally, the hotel deals for Valentine day will provide many frill benefits that will make your stay as comfortable and as romantic as possible.
London, U.K.
Valentine day is meant to rekindle your love for your partner and to reaffirm your commitment of being together throughout your life. The day comes once a year and the time that you spend with your loved one on that day remains in your memory for the whole year. In order to make this special day a truly memorable one and to give you the opportunity to be able to spend some quality time in the company of your beloved, Shaftesbury Premier London Paddington is offering a special Valentine package that offers you bountiful goodness and the promise of a fantastic time in the luxury of the hotel's room. You will feel like royalty with all the pampering that the hotel staff will bestow on you. You will get the feeling of staying in a home away from home but with all the latest amenities at your disposal. Spending Valentine day at the hotel with your loved one will indeed prove to be an exhilarating experience that will be heightened with the special offers that are being made by the hotel. You will also be able to enjoy some fantastic cuisines at Valentine restaurants in the hotel so that there will be no need to move out of the hotel for having your meals.
The Shaftesbury Premier London Paddington is located near Hyde Park, in the popular and vibrant area of Paddington. The property is also just a short walk from Paddington mainline and underground for easy access to Heathrow airport and major tourist attractions.
Special Offers
If you avail of the special Valentine package, you will be entitled to some special Valentine's Day hotel offers such as an overnight stay in a lovely club room with all modern amenities designed to heighten your romantic stay. A bottle of wine will be delivered to your room as soon as you arrive. Moreover, you will be able to enjoy complimentary full English Valentine day breakfast. In order to infuse the environment of Valentine day and to put you in the mood for a romantic stay with your partner, a dozen of red roses will adorn your room and a box of chocolates will be delivered to your room to enhance the sweetness of the occasion. Moreover, a basket of fruits will be kept in your room for being consumed by you and your partner. Bathrobe and slippers will also be provided.
Terms and Conditions
This package is valid for select dates only and is subject to availability at the time of booking. The room rates are per room per night and 20 percent vat will be applicable on these rates. You can cancel the package 48 hours prior to check in time.
For online booking visit @ Shaftesbury Premier London Paddington