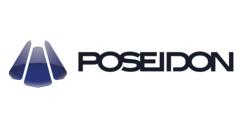 PUNTA GORDA, FL (PRWEB) January 17, 2013
The 2012 Poseidon Gold 5 is a brand new 5 wire saw for granite and marble cutting that is readily available and for sale at StoneMachineryLocator.com. This used machinery hub it the most reliable online trader of brand new and used stone machinery such as used CNC, CNC router, 5 axis CNC, stone cutting saws and used bridge saws like stone saws, granite bridge saws and edging machines including v-groovers and slab polishers. Pegged at $259,899.00, Joe Alva, the executive manager has this to say, "I cannot fully guarantee as to when this 2012 Poseidon Gold 5 will be available as this 5 wire saw is a total package in itself in terms of cutting natural stone."
This mammoth wire saw has an overall dimension of 9300mm (length) X 6300mm (height) X 2900mm (width). It has a considerable spacious cutting area of 160 inches wide X 92 inches high which gives better maneuverability and working condition to operators. The machine's 5 diamond wires are measured at 16.5 meters long which is generous enough to handle a large amount of stones such as granite or marble blocks. To compensate its big frame the 2012 Poseidon Gold 5 is driven by 65 kilowatts or 150 amperes power. It has a cutting speed of 10 centimeters to 100 centimeters per hour and has a water consumption of 50 gallons per minute to avoid overheating while performing big stone cutting tasks. As a cutting-edge wire saw, the 2012 Poseidon Gold 5 is indisputably one of the best offers of the leading online trader, StoneMachineryLocator.com for 2013.
With this machine, machine shop owners and operators can have a better edge and advantage over other machine shop establishments that do not have it in terms of stone cutting particularly granite and marble stones. By having this kind of machine, stone cutting business is upgraded to better serve and cater to the demands of one's customer base. As a brand new wire saw machine, the purchase of the 2012 Poseidon Gold 5 comes with a full warranty of one year and certified with NRS by StoneMachineryLocator.com.
Interested buyers of the 2012 Poseidon Gold 5 Wire Saw is advised to visit the site for relevant information. Through the site, they can have the view of the product with some sliding photos of it and some details on technicalities. As Joe Alva always remind the buying public when he stated, "There is no guarantee as to when the 2012 Poseidon Gold 5 Wire Saw will be available at StoneMachineryLocator.com as there are many people inquiring about the product at a fast pace." It is wise then to contact him through (305)-600-8524 or visit NRS Equipment, Inc.