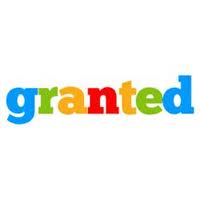 "Increased purchasing power and growth in areas related to hospitality and leisure are signs that Americans are less cash-strapped than they have been in previous years – or at the very least, more optimistic about the pace of the economic recovery."
Pasadena, CA (PRWEB) January 18, 2013
The Bureau of Labor Statistics released its December jobs report, indicating continued demand in the food and beverage industry. With 38,000 jobs added in food and drinks services, the report reflected not only an industry that continues to post job gains, but a shift in consumer spending habits due to the economic recovery. Increased demand in the food and beverage sector reflects jobs data from Granted.com.
The Bureau of Labor Statistics' December report showed steady growth in the labor market, with 155,000 jobs added in nonfarm payroll employment. While hiring has been consistent in several sectors, it was not enough to bring down the unemployment rate, which held steady at 7.8 percent. One of the strongest areas to experience growth was the food and beverage industry, which accounted for 38,000 jobs added in December. Hiring was consistent throughout the year 2012, with an average of 24,000 jobs added each month. As the economy continues to improve, demand in this sector continues to be a bright spot in employment.
Increased demand in the food and beverage industry could signal a shift in consumer spending habits, spurred by the economic recovery. In any time of economic recession, oftentimes one of the first things people will do as part of overall belt-tightening is cooking and eating at home to save money. Restaurants, fast-food places, and the overall food and beverage industry are often one of the hardest hit in an economy recession, despite the fact that rising food costs can sometimes make eating in just as expensive.
Employment growth in the food and drink industry is not only a sign of recovery for that sector, but reflects a positive shift in the way people spend money and their overall outlook of the economy. Bolstered by a steady economic recovery, many individuals who would previously have stayed at home to save money are now feeling more freedom to spend money on entertainment or going out to eat in restaurants. Increased purchasing power and growth in areas related to hospitality and leisure are signs that Americans are less cash-strapped than they have been in previous years – or at the very least, more optimistic about the pace of the economic recovery.
Growth in food and beverage services has been reflected in jobs data on Granted.com, a leading job site. Nearly 38,664 food service jobs and 178,379 hospitality jobs were listed on the site as of January 15. The strongest demand by far was for management-level positions, including supervisors, directors, managers, and catering coordinator positions. Employment growth in food and beverage sector outpaced overall employment for most of 2012, according to hiring trends on Granted.
Job seekers should be encouraged by the December Bureau of Labor Statistics figures. Overall, it paints a positive picture of an economy that, while not sprinting forward, is chugging steadily along.
About Granted
Granted.com is a job search site based in Pasadena, CA. It's a part of the Employment Research Institute and owned by A. Harrison Barnes.