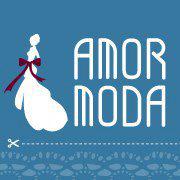 (PRWEB) January 19, 2013
With Valentine's Day around the corner, Amormoda.com, a leading supplier of women's dresses, has launched its Valentine's Day Promotion of Cocktail Dresses. All customers can get a discount, up to 55% off, and the promotion will end on Feb, 15, 2013.
According to Eason Chen, CEO of Amormoda.com, all the cocktail dresses come with high-quality materials and fine tailoring, and they have trained their staff to deal with the possible shopping wave in the coming days before Valentine's Day.
Eason Chen said, "Valentine's Day can be an important time every year. For those with loved ones, it's something to look forward to. Our collection of designer cocktail dresses is certain to pique your interest. No matter what the occasion, we have perfect cocktail dresses for any woman, no matter her style, shape, or tastes."
Amormoda.com has received much approval from the market in the last few years. "I ordered my purple cocktail dresses from Amormoda.com last week, and I got them on time," Vicky, a customer from Sydney, said, "I am satisfied with the fast shipment, the product quality and prices. I will be happy to recommend the website to my friends."
Eason Chen added, "With the promotional prices and free shipping, our cheap cocktail dresses must have great market potential, and it will stimulate our company's business growth in the next few months. "
About Amormoda.com
With its niche and unique design aesthetic, Amormoda.com is a leading online store that offers cocktail dresses, wedding dresses, and other special-occasion dresses. Amormoda.com has a group of designers who create elegant designs for customers all over the world.
For more information or advice, please visit http://www.amormoda.com/.