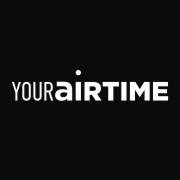 not everyone deserves their fifteen minutes
(PRWEB) January 24, 2013
YourAirtime is a brand new platform designed to provide visibility & valuable feedback to artists.
YourAirtime is a dedicated website for people who are passionate about dance, music and photography. It is specifically created for people who want to share their talent but are sick and tired of cluttered websites where the quality of the talents featured is sometimes questionable.
YourAirtime has established a rating system to help artists evolve. All website visitors will be familiarized with what makes a photograph, a dance and music performance to stand out. This way, they can make an informed decision on whether they like the talent featured by filling out criteria - specific rating scales. Website visitors will not be able to comment under each video – they can only rate. This way, YourAirtime protects its talents from irrelevant comments that have nothing to do with their music, dance and photography.
YourAirtime will invite guests who are experts in the fields of dance, music & photography to join YourAirtime community. Guests will be the only ones with access to commenting in order to pass along their knowledge to YourAirtime users. Please note that there will be full transparency with each guest's credentials.
Moreover, YourAirtime will test the bounds of creativity through rewarding and challenging competitions for its users. YourAirtime is looking to develop a personal relationship with its users and help then network & stimulate various collaborations.
YourAirtime team believes in diversity and longs for a website where YourAirtime users, guests and network will feed of diversity because there is no better feedback than the one that derives from people with diverse backgrounds.
YourAirtime is created by people who respect and admire the arts for people who represent them. We are offering a platform for determined, talented people to flourish as artists.
We invite you to spread the word & become part of our community! Come join us!
Intrigued? watch YourAirtime promo video here