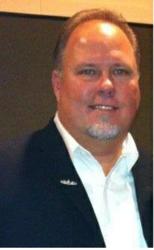 "Effective immediately, HPC is eligible to submit offers on, and receive awards of contracts set aside for competition among SDVO SBC's". - Kenneth Dodds, Director
Waldorf, MD (PRWEB) January 22, 2013
Hamilton Pacific Chamberlain, LLC (HPC) is proud to announce that the Small Business Administration (SBA) has approved HPC to be eligible to receive and be awarded contracts for Service Disabled Veteran Owned Small Business (SDVOSB) concerns.
Hamilton Pacific Chamberlain is a general contractor that services the needs of the Federal Government. HPC is owned and operated by Mr. Griffin Hamilton who is a Service Disabled Veteran that proudly served in the United States Navy for 15 years. Mr. Griffin Hamilton has owned and operated HPC since 2009.
The SBA has now given Griffin Hamilton and HPC the ability to receive awards for SDVOSB set-aside projects. This eligibility will allow HPC to continue servicing the Federal Governments needs, not only in the small business sector, but additionally, in the SDVOSB sector. As stated by SBA Director, Kenneth Dodds, in his correspondence, "Effective immediately, HPC is eligible to submit offers on, and receive awards of contracts set aside for competition among SDVO SBCs".
Hamilton Pacific Chamberlain would like to thank SBA Director Dodds for this tremendous opportunity to prove that Service Disabled Veteran Owned Small Businesses can provide quality contracting to the Federal Government.
For more information, please visit Hamilton Pacific Chamberlain, LLC at http://www.hamiltonpacificchamberlain.com