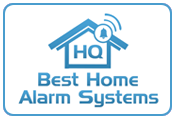 Location-based services provides consumers with the ability to create a geo-fence around their home.
Washington, DC (PRWEB) January 17, 2013
BestHomeAlarmSystemsReviews.com (BHASR) is the leading provider for independent home security system reviews. Focused on delivering the latest information in the home security industry, BHASR gives the scoop on the latest trends in home security.
Mike Bristow from BHASR states, "Each year there are some interesting developments in the home security space. The BHASR team discovers new and exciting information each year. In 2012, Alarm.com expanded its platform by introducing location-based services. The Alarm.com partners like FrontPoint Security adopted this technology and made it freely available to their Interactive and Ultimate monitoring subscribers. The location-based or geo-services introduces new functionality when it comes to home security and safety and the BHASR team is excited to see what type of developments it makes in 2013."
Location-based services provides consumers with the ability to create a geo-fence around their home. This virtual fence uses a customer's mobile phone location to determine if they are outside of the geo-fence. When a customer leaves the geo-fence, notifications are sent serving as a reminder to arm the home security system. Another example when both parent's mobile phones are outside of the geo-fence during the week a rule can be triggered to arm the security system, lower the temperature in the home and turn off all of the lights. In the future location-based services allows alarm companies to provide more innovative services like creating advanced scheduling rules or multiple fences for children at school or a vacation home.
Another trend in home security space is the ability to remote control a customer's home security system as well as the climate and lighting. The top home security companies offer their customers interactive monitoring features where video from a home security camera can be streamed to an iPhone or Android device. Additionally, customer can now configure their home security system to send them text message alerts when certain events occur around the home such as the garage door opening when the kids get home from school. Home automation now blends seamlessly with home security so customers can save on utility bills.
About BestHomeAlarmSystemsReviews.com
BestHomeAlarmSystemsReviews.com is the authority in home security when it comes to providing independent and unbiased reviews of the top home alarm system companies. The national home security reviews site focused on delivering home safety information to consumers as well as offering side-by-side comparisons of the leading home security monitoring providers in the nation. BestHomeAlarmSystemsReivews.com has been helped thousands of consumers find the best home alarm system for their family.