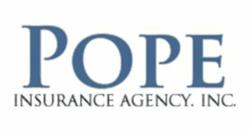 The agents here want to make sure avid collectors are careful to avoid injuries, accidents, and potential damages to their precious cars after starting a new project.
Plainville, MA (PRWEB) January 17, 2013
Classic car collecting and restoring is a common hobby across the country. Just like the collector, each vehicle differs in its needs, which is what Pope Insurance Agency, Inc. understands due to its extensive experience in the antique car industry. The agents here want to make sure avid collectors are careful to avoid injuries, accidents, and potential damages to their precious cars after starting a new project.
Here are some safety tips to keep in mind when performing restorations:

Formulating a restoration plan is one of the most important steps during this process. This way, stress can be avoided. Creating an organized plan can also reduce the risk of a failed project or injury along the way.
Do a thorough inspection, going over the vehicle one section at a time. Take into account the condition of the body parts, interior, electrical, engine, exhaust, suspension, and frame.
When planning to disassemble and reassemble an antique car, document the disassembling so confusion can be avoided upon reassembling. Write down some notes about how parts fit together, or take pictures and even video of the disassembling process.
Restoring a car can be a dangerous undertaking if experience is lacking. This is why using the correct protective equipment such as ear plugs, safety glasses, leather gloves, etc. will help protect health and safety.
Depending on what type of vehicle you are working on, whether it is one of the most common antique cars or a rare one, the number of parts used can vary, but also be numerous. Therefore, the ability to easily find any given part will be key to staying productive and maintaining safety.
There may be situations when a professional will need to be hired to help get the work done. This can save time, but it may also save money.
It is important to take a realistic approach when embarking on a project to restore an antique car. Pope Insurance Agency, Inc. encourages collectors to shop around for parts, conduct research, and prepare an affordable budget over time to eventually come to a positive result.
A classic car is a huge investment, which is why the agency advises potential enthusiasts and current collectors to protect their vehicles first. By having their reliable muscle car insurance, they can help ensure their valuable possession is safe from covered mishaps.
For more information, contact the agency today by using the number 800-935-1963.
About Pope Insurance Agency, Inc.:
Pope Insurance Agency, Inc. is a multi-line independent Massachusetts insurance agency located on the Plainville-North Attleboro line. They have been serving the local community for over 26 years and offer the largest selection of companies in the area. Its insurance experts will provide top-notch personal service and insurance solutions to the state of Massachusetts, whether to an individual in need of homeowners insurance or a business owner looking for affordable workers compensation insurance. The agency is also dedicated to providing vehicle owners with specialized coverage, from basic auto insurance to classic car coverage or even muscle car insurance. Pope Insurance Agency, Inc. is ready to serve, no matter what the situation may be.