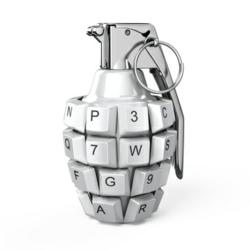 Should a company make the mistake of hiring without conducting checks, they not only risk putting the people who will work with the employee at risk, they could also get sued for negligence
New York, NY (PRWEB) January 18, 2013
What would a business do if they hired a driver today and then found him arrested the following for DUI? Worse still, how would they feel when a few days into employment the driver lied about a previous military tour?
The scenarios above might appear far-fetched but the fact is that drivers with DUI records, vehicular manslaughter, drug records and a whole range of criminal or lies about records are around. There is really no way to find out the full details about the driver a business wishes to hire without conducting a thorough background and military check.
Should a company make the mistake of hiring without conducting checks, they not only risk putting the people who will work with the employee at risk, they could also get sued for negligence. In the case of the colleagues who get assaulted by the driver or where a company car gets involved in an accident because the driver was driving under the influence, businesses might find themselves answering to charges of negligence.
Companies can save themselves much trouble by making their hiring decisions only after receiving the military reports available at MilitaryRecords.us.org. The reports are compiled from a variety of sources guaranteeing that all details available about the military member are made available to all. Businesses will therefore be able to tell in advance of hiring whether they are dealing with a person who has a history of driving under the influence, a sex offender, a drug dealer, a liar, or one who has been implicated in other criminal activities.
Of course the process of gathering employee info is law governed and every effort should be made to make sure that the rights of the potential driver and military member are not violated. By entrusting the background check to professionals, businesses ensure that they get the info they need to make an informed decision without breaking the law.
About MilitaryRecords.us.org:
Military records and criminal records can be found on the wide-range database of MilitaryRecords.us.org. From previous employers, to services and military, to any criminal activity that has occurred, a military record can help inform the searcher of all background history.