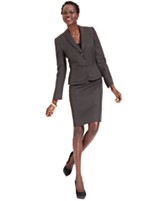 (PRWEB) January 17, 2013
Wholesale New York warehouse, CloseoutExplosion.com, has introduced a business model through which it enables small quantity resellers to take advantage of large scale closeout pricing. Traditionally in the wholesale industry, a small clothing store or flea market vendor would need to purchase closeout merchandise which has already been passed down through a chain of closeout buyers. For example, a boutique in Brooklyn would need to buy designer dresses which have already been resold by the original New York Fashion District buyer who might have purchased them as overstock from a department store, and then resold them to a local Manhattan wholesaler, who in turn would have sold them to a NY clothing distributor, who would then sell the overstock dress pallet to the NYC boutique. Each time the dresses pass through the hands of a new buyer, their price increases since each seller is adding his profit to the deal.
CloseoutExplosion.com enables even the smallest retailer to obtain true below wholesale pricing on brand name apparel and footwear by purchasing department store overstock and store returns, and then offering them to resellers at below wholesale prices, without any minimums in its wholesale warehouse. Donny Lowy, the CEO of Closeout Explosion, a Brooklyn export wholesale business located in Greenpoint, supplies liquidation and surplus inventory to boutiques, eBay sellers, and online sellers, located all over the world, including in the United States, Nigeria, South Africa, Trinidad, Botswana, Kenya, Uganda, and Mexico.
"If a retailer wants to maximize her profit margin she needs to buy as closely as possible from the actual source of the off price merchandise. While most retailers are not in a position to purchase a pallet or truckload of closeout merchandise, they can still take advantage of the best possible wholesale prices by purchasing directly from my overstock website or wholesale warehouse. Even if a retailer can afford to buy an entire truckload, she will then be faced with the challenge of having to unload merchandise which she might not have customers for. The reason is because I purchase excess merchandise directly from department stores, bankruptcy sales, manufacturers, and designers. I then offer this merchandise directly to retailers, enabling them to circumvent all of the middlemen that they might otherwise have to purchase from at higher prices," said Donny Lowy, whose liquidation company carries items such as BCBG social dresses, Guess fashionable shoes, Tahari women's office suits, and trendy genuine Coach handbags. Due to the nature of the closeout industry, the actual merchandise in stock changes often.
While some warehouses will require closeout buyers to purchase by the pallet, or by preset minimums, there are no minimums in the warehouse, and in addition vendors can make their own selection of individual items. For buyers who request it, they can purchase by the pallet, or have an order of closeout merchandise prepared for them. Another ingredient that has helped Closeout Explosion develop an international reputation among retailers is that it has experience in exporting brand name merchandise to many countries in Africa, Asia, the Caribbean, Latin America, and the Middle East. Retailers located overseas can order from the New York closeout company knowing that their orders will be packed according to the needs of previous customers from similar markets as theirs.
CloseoutExplosion.com also publishes information articles to help resellers maximize their profits by staying on top of the latest wholesale news, fashion trends, and product releases. For example, there are articles on the wholesale Nigerian fashion business, Apple closeout products, and women's apparel designers. Donny, who is also an expert author at EzineArticles.com, is glad to provide advice, tips, and strategies to entrepreneurs looking to enter this lucrative market. Prospective and current customers are welcome to visit his warehouse to personally chat with him, and to see the wholesale inventory in person.