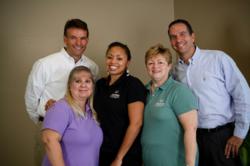 Nashville, Tenn. (PRWEB) January 17, 2013
After a prelude of unseasonably warm weather the New Year welcomed residents of Middle Tennessee with a bout of serious winter storms. The state as a whole has experienced almost a week and a half of continued rain, sleet and snow as winter storm Helen passed through. As expected, this inclement weather has led to dangerous road conditions in areas across the state especially in the northwestern regions of Middle Tennessee. In addition to offering affordable auto insurance in Nashville and its surrounding areas, the insurance experts at Royce Williams are also offering up some tips for driving on icy roadways.
Regardless of the weather people are going to find their way onto roads, commuting to work, school or heading to the grocery store to pick up the essentials. Many in the southeast are not accustomed to driving on icy roadways and lack the benefit of a strong transportation infrastructure that can quickly address deteriorating road conditions. By following these tips gathered from http://www.weather.com drivers should be able to avoid accidents on icy roads and keep insurance premiums low:
1. The best practice to employ when navigating a frozen road is patience. This means driving at slower speeds than normal. Leave plenty of space between you and others on the road. Don't make any sudden changes in direction or speed as this can lead to trouble.
2. Don't let poor visibility be a factor. Turn on lights, especially if there is precipitation like rain or snow. Bad visibility in and outside of a vehicle is a common element of cold weather. Get noticed by other drivers by running lights and use a defroster to eliminate fog on windshields.
3. Lay off the brakes. When stopping or slowing down use as little break as necessary. Avoid slamming on the brakes even in an emergency.
4. Most of us have seen the sign 'Bridge Ices before Road.' During periods of winter weather these sign should be taken very seriously. Even if the road is not icy, bridges and overpasses with plenty of open space below tend to ice over before the rest of the road.
5. Make sure all vehicles are in good condition. Pay special attention to tires and safety systems. Also, make sure there is a way to contact someone in the event vehicles get stuck or help is required.
5. Most importantly be calm, try to relax while staying aware of surroundings and other drivers. People are more likely to get in accidents when they are tense.
More tips on how to drive on icy roads can be found on weather.com, including specifics on what to do if a vehicle begins to slide. Drivers can also take extra security measures by purchasing an auto insurance plan that will cover them, their passengers and others on the road in the event of an accident.
During this winter season the insurance experts at Royce Williams Agency hope that everyone has safe and accident free travels. Representatives from the Middle Tennessee insurance company are always available to speak with drivers about other ways they can keep themselves protected with affordable car insurance. For more information about inexpensive auto insurance premiums, including special pricing for qualified drivers, such as safe driver discounts and student discounts, call Royce William Agency at, 615-356-4800.