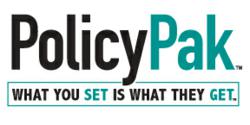 With PolicyPak, you've got the problem bottled up, and you're in charge.
(PRWEB) January 23, 2013
PolicyPak Software is making it easier for IT admins to manage their love/hate relationship with Java.
Last week, the Department of Homeland Security issued a security alert for Java 7, due to its zero day vulnerabilities. Even after a "fix" by Oracle, Java remains on the DHS list. The new software from PolicyPak gives admins the ability to manage almost all areas of Java on a client machine using Group Policy, SCCM or any desktop management software. The Java Pak can also be used to remediate the security threat, by making it easy for admins to disable Java on users' machines.
PolicyPak can also prevent Java from updating, when necessary, on certain users' computers or all computers in an environment. The pre-configured Java Pak makes it easy for admins to create different settings for users versus developers, by allowing different security options for different groups. The PolicyPak software mimics the user interface of the Java Applet itself and offers a way to manage Java in a more controlled way. Full instructions, video and screenshots of the Java Pak can be found on the PolicyPak website.
Founder of PolicyPak Software, Jeremy Moskowitz says, "Right now, you've got sand through your fingers – everyone is on their own and you've got no way to manage them correctly. With PolicyPak, you've got the problem bottled up, and you're in charge."
Oracle isn't the first vendor to land itself in the DHS hot seat. But PolicyPak has security and management solutions for other applications as well. PolicyPak Professional customers have free access to the Java Pak, in addition to over 50 other pre-configured Paks including Paks for Flash, Firefox and Shockwave. Desktop management options are also available for less popular applications and custom homegrown applications with the PolicyPak Design Studio.
IT Admins can find out more about PolicyPak by attending a Group Policy Webinar at the PolicyPak Website, or by calling (800) 883-8002.
About PolicyPak Software:
PolicyPak Software (http://www.policypak.com) is the leader in application compliance and desktop management tools for Active Directory. The software enables IT pros to deliver, lockdown and remediate settings for desktops, laptops , VDI sessions, company devices, as well as personal "BYOD" devices. PolicyPak was founded by desktop management expert and Microsoft Group Policy MVP Jeremy Moskowitz.