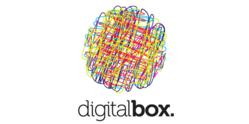 Bath (PRWEB UK) 18 January 2013
digitalbox is one of the UK's leading and fastest growing performance marketing operations, generating profitable consumer data through a mix of performance marketing solutions. digitalbox delivers results for partners such as Visa, O2, MINI and P&O to name a few.
The deal will see Bath-based digitalbox establishing competition portals across IDG UK titles, including PC Advisor, Macworld and Digital Arts.
For more than four decades, IDG's global network of websites, publications, events, and research services has been the most trusted and respected source for advice and insight into technology news and trends around the world.
IDG UK is part of IDG global and the UK's leading technology media company. digitalbox's exclusive agreement with ensures it's client partners get the highest quality, most relevant consumer prospects available, with access to more than 5.1 million tech-savvy consumers (source: Omniture November 2012).
digitalbox Jt. CEO Alex Attinger commented on the deal, saying "We set out to distance ourselves from other lead-generation companies by ensuring our consumer data is the best available in the market.
The deal with IDG UK will not only enhance the quality and volume of our leads but give us exclusive access to valuable consumers who are proven responders." Sam Higginson, Jt. CEO, followed with "Our exclusive partnership offers consumer technology brands an unprecedented opportunity to convert an audience into fresh, responsive and actionable consumer data, with a stated interest in their products or service."
The exclusive contract will provide digitalbox with access to IDG UK's readership and online users across PC Advisor; Macworld; Digital Arts and iPad User & iPhone User through its e-newsletters, social media platforms, print and web assets.
-STATEMENT ENDS -