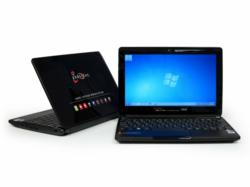 We love our Label Design Workstation ADD-ON. It has provided custom quality labels with a click of a finger.
(PRWEB) January 18, 2013
Many industries today have numerous facilities or warehouses located all over the country and many are struggling with tight budgets to run these facilities. Sometimes personnel from the corporate office will need to travel to the other facilities to help out when staff numbers have been cut due to a rough economy. When labels need be designed and printed for inventory purposes, Creative Safety Supply offers printing machines and labels to get the task done. The LT Label Design Workstation ADD-ON is now being offered through Creative Safety Supply as a portable device that can travel from one place to another to complete jobs of designing and printing labels at each site.
Companies can save themselves money and time by utilizing one device for all locations and due to the light weight of only 3 lbs, it is easy to transport. The full-fledged screen WYSIWYG editor allows for design of complex labels, will get the job done right the first time, and will save label designs for future quick recall. Warehouses typically store the same type of inventory at different locations and with the feature of saving label designs make the LT Label Design Workstation ADD-ON the perfect solution for storing label designs and printing them out at each location. A business owner commented, "We love our Label Design Workstation ADD-ON. It has provided custom quality labels with a click of a finger."
The label workstation comes pre-installed with Windows 7 Starter and LabelTac 4 Drivers making it ready to print labels immediately. Designs that are saved can now be found with just a quick click on the workstation. Designing labels does not require any artistic ability as the 160GB hard drive comes with numerous stored images, templates, and other contents. The 10.1 inch screen makes it easier to see the designs and labels being created rather than fumbling around with a tiny LCD screen on other type of hand held label makers.
For more information about LT Label Design Workstation ADD-ON, please visit http://www.creativesafetysupply.com/lt-label-design-workstation-add-on/ or call toll-free (866)777-1360 to speak with a professional representative.