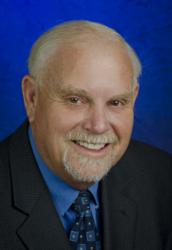 From the thousands of individuals already in your company, or hundreds applying for key positions, locating these skills and the strength of them in your employees is vital information. -Bill J. Bonnstetter
SCOTTSDALE, Ariz. (PRWEB) January 22, 2013
New research conducted by Target Training International, Ltd. (TTI) indicates entrepreneurs possess several key measurable and reliable abilities that set them apart from other working adults.
In a recent statistical analysis of 152 nominated entrepreneurs, Target Training International, Ltd. established a 92% predictability rate indicating individuals who possess 5 of 23 job-related skills they were tested for would be entrepreneurs.
Within this multi-variable group, it was clear this collection of skills made the individuals unique. All of the subjects were given three validated assessments: behavior, motivators, and personal skills. After comparing their performance against a control group of 17,000 working adults, a certain set of personal skills were the most predictive of an entrepreneurial mindset. In this study, TTI primarily looked at people who started multiple businesses and experienced success and failure. Forty-two percent of this group indicated they started thinking about owning their own business before age 12.
The key skills that were indicators were:

Persuasion – +1.17 above the control group's average
Leadership – +1.02
Personal Accountability – + .86
Goal Orientation – + .48
Interpersonal skills – +.03
"While these skills were once referred to as 'soft' because they were hard to measure, we've found they are actually measurable," said Bill Bonnstetter, chairman of TTI, and director of the study. "From the thousands of individuals already in your company, or hundreds applying for key positions, locating these skills and the strength of them in your employees is vital information."
The research was first published Dec. 7 on the online version of the Harvard Business Review and later in Inc. Magazine online.
Bonnstetter has studied entrepreneurs extensively and believes understanding entrepreneurs in academic and corporate environments will enable U.S. companies to effectively harness the power of entrepreneurs for economic growth. Bonnstetter also is focused on refining the education of entrepreneurs.
About Target Training International, Ltd.
Target Training International, Ltd. has been pioneering research into superior performance since 1984, providing cutting edge insights into human behavior, communication and workplace attitudes and performance. TTI is the world's leading developer of research-based, validated assessment and coaching tools that enable Fortune 500 companies to effectively meet their human resources needs. Its related company, TTI Performance Systems, puts assessments and reports to work in more than 90 countries and in 40 languages. TTI develops thought leadership in the realms of entrepreneurism, education and human interaction. For more information, go to http://www.ttiresearch.com, connect @ttiresearch or call 800-869-6900.
# # #