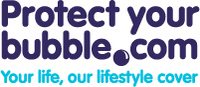 (PRWEB UK) 22 January 2013
Those who live on the edge, seek the next great adrenaline rush and want to catch it all need a camera that will work and work well under extreme conditions. Skydiving one day, mountain climbing the next and culminating with a dive with sharks may seem a bit much to some, but for many more, it is all in a day's fun. Protect Your Bubble, camera insurance company, has a list of the best cameras for those who seek the extreme in life.
1. JVC GC-XA1 ADIXXION – Waterproof up to 5 meters and shock resistant up to a drop of 2 meters, this camera will do almost anything necessary for extreme filming. 1080HD Video recording is possible, along with 5MP stills. A 1.5 inch video screen is also included, something some of the other first-person cameras lack. WiFi ready, transfer video to tablets and laptops with ease with compatibility in both Android and iOS. SD Card slots are featured as well.
2. Liquid Image Ego Extreme Sports Cam – 12MP camera, 1080dpi filming and a cute egg shape make this camera a hit. It is mountable on car dashes, handlebars, boats, skis and anything wearable making filming exploits easy. Two buttons run all of the functions and while it lacks a screen there is the option to stream video on WiFi. Plus an app for Android and iOS makes a camera into a viewer.
3. ContourROAM – Fun no matter where life takes you is the motto of this easy to use camera. Slide the record switch and go forth in HD video. Tough, compact, waterproof to a meter and versatile means capturing all of the video the heart desires.
4. ION AIR PRO WiFi – Combine the excellence of shooting video with the instant share of social media with the ION WiFi PRO. Smart phone compatible, this camera allows video and sharing in real time with social media. Film a ski or snowboard run and post to a Facebook account before setting foot back in the lodge.
5. GoPro HD HERO 960 – This standard helmet and action camera is still one of the best and GoPro is coming back with a new line of cameras for 2013. The HERO 960 has full HD capabilities associated with more expensive, professional cameras but is designed for the extreme sports enthusiast who on a budget.
6. Panasonic Lumix DMC-FT5 – Shoot video and take pictures in Panasonic's toughest camera yet. According to the manufacturer, "toughest photo and video compact camera to date, is built for those seeking adventure and demanding the ability to document unbelievable moments anytime, anywhere." It seems this sum up pretty much everything about the camera in one fatal swoop. It is water resistant to 13m, pressure resistant to 100kg and can stand temperatures of minus 10 degrees.
Tough cameras are great for action, but even the toughest camera is of no use if lost or stolen. Protect Your Bubble's provide insurance cover for accidental damage, theft and as an optional extra loss for camera, camcorder plus many other gadgets. Visit Protect your bubble for additional information and a free quote.
-END-
About Protect Your Bubble
Backed by a Fortune 500 company, Protect your bubble is a specialist gadget insurer that also offers a wide range of gadget insurance products such as iPhone insurance, laptop insurance, smartphone insurance, tablet insurance and more. Protect your bubble also provide travel insurance, excess insurance, pet Insurance plus other insurance types, all available on the website.
Related Links:
Camera Insurance - uk.protectyourbubble.com/ci-camera-insurance.html
Gadget Insurance - uk.protectyourbubble.com/gadget-insurance/
iPad Insurance - uk.protectyourbubble.com/ipad-insurance.html
Find Us On:
Facebook: facebook.com/ProtectYourBubble
Twitter: twitter.com/protectyrbubble
YouTube: youtube.com/user/protectyourbubble