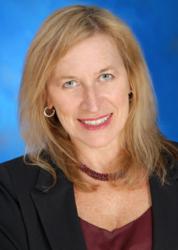 New York, NY (PRWEB) January 22, 2013
Kantar Health, a leading global advisory and marketing research company, today announced that Chief Information Officer Mary Sobiechowski will participate in a panel discussion at the 2013 CIO Summit of America on January 28 at the Harvard Club of New York.
Sobiechowski will be a panel member for "The Transformative CIO: Driving Business Success and Innovation" session. The session will examine the challenges, solutions and tools that can help IT leaders drive innovation and maintain a competitive edge, as well as detail which new traits are required to incite change in an enterprise organization that embraces a more interconnected and externally focused world.
As CIO, Sobiechowski provides technology vision and leadership for Kantar Health's global business, driving innovation and new product development for client-facing activities as well as the consultancy's internal and external technology and digital programs.
For more information on this event, please visit http://www.hmgstrategy.com/events/home.asp?eventID=38.
About Kantar Health (http://www.kantarhealth.com)
Kantar Health is a global, evidence-based decision support partner to the world's leading pharmaceutical, biotech, device and diagnostic companies. Our 700+ staff act as catalysts, working closely with customers to drive distinctive decision-making that helps them prioritize product development and portfolios, differentiate their brands and ensure product profitability after launch. We are unique in that we bring together clinical, medical and methodological expertise, commercial/marketing know-how and proprietary data. It is this rare combination, together with our unparalleled stakeholder reach, that enables us to mobilize incisive, imaginative and timely ROI-driven solutions, empowering clients to deliver better healthcare options to their customers.
With staff in over 40 countries, we excel at solving technically or logistically challenging projects around the world and across the product lifecycle, combining on-the-ground know-how and global and national proprietary data to quickly identify value drivers. As part of WPP, we can also incorporate highly innovative thinking from outside the industry into our solutions.