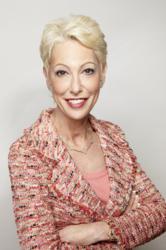 AceLift ... Better Than A Faclift™
New York, NY (PRWEB) January 22, 2013
Acelift is an acronym, which stands for the Augmentation of Collagen and Elastin through Lasers, Injectables, Fillers and Topicals. AceLift is a 90-minute treatment session that synergistically combines the use of multiple lasers (which target wrinkles, brown spots and broken blood vessels), injection of facial fillers and injectable modulators, such as Botox™, as well as professional-strength, proprietary topical treatments. Unlike a traditional facelift, there is no cutting, no IV sedation and no surgical scars.
Is it really possible to look 9 years younger in 90 minutes? "Absolutely," says Dr. Sarnoff.
Dr. Sarnoff, who presented on facial rejuvenation at The 2013 Orlando Dermatology Aesthetic and Clinical (ODAC) Conference, believes not everyone needs or wants a surgical facelift. Dr. Sarnoff relates that "as a woman of a 'certain age,' I truly empathize with my patients and feel I have my finger on the pulse of what women want. I'll 'never say never' to the idea of a facelift, but like many women, I would much rather do 'little things' no one has to know about to delay the aging process as long as I can."
While a facelift may correct a sagging neck, it will not do anything for bags under the eyes, droopy upper eyelids, age spots, broken blood vessels, deep nasolabial folds, or those pesky lines around the mouth. In Dr. Sarnoff's opinion, "a facelift is a bit of a misnomer – it corrects the necks and jowls, but not the rest of the face. And a facelift certainly doesn't address the actual quality of the skin. If someone has a ruddy, blotchy photodamaged complexion before a facelift, the skin will look exactly the same after the facelift, only the skin will be pulled tighter."
For those in need of wrinkle repair, volume enhancement and the ultimate in skin rejuvenation, AceLift delivers significant, long-lasting results. The technique is most popular with women in their 40s, 50s, 60s and 70s, as an alternative to a facelift, but can even be used on those who have had a surgical facelift in the past. "Instead of a second facelift, with the risk of creating the 'wind-tunnel' effect – an over pulled face that appears 'plastic,' unnatural and distorted – many of patients opt for the AceLift." According to Dr. Sarnoff, "in many ways, AceLift 'aces' a surgical facelift. The results are so natural-looking. My patients tell me 'I look amazing and I still look like me, just a better, fresher version of myself.' I especially love it when they say 'I saw so-and-so yesterday who came to your office about a month ago – she looked incredible – I'll have what she's having!'"
Additional information about the non-surgical AceLift, patient photos and interviews with Dr. Sarnoff are available upon request.