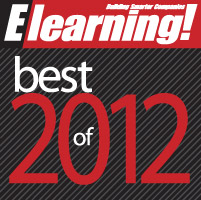 Los Angeles, CA, Toronto, ON (PRWEB) January 18, 2013
Vubiz is excited to launch the new 2013 Harassment Prevention Online Course with the latest in elearning technology including a new Smart Timer, engaging Avatar guide and the most relevant case scenarios.
This new course which complies with all the newest protections and regulations for 2013 features a Smart Timer which ensures compliance for mandated timed training, yet is more user friendly and less frustrating than the traditional block-next technology. The new Avatar Guide takes learners through the interactive program which includes videos, news themed headlines featuring the most recent relevant case scenarios, learner activities and games for maximum engagement. The course includes an exam and certificate to report learner's proficiency.
Vubiz offers compliant harassment prevention training for California with the strictest AB1825 regulations, and also for the rest of the United States for both supervisors and employees.
Contact us to preview course.