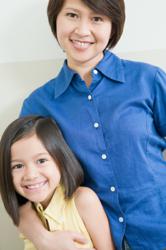 Roseville, CA (PRWEB) January 24, 2013
123legalservices.com announces new 2013 pricing plans to provide uncontested divorce and paralegal services to residents in Roseville, Sacramento and other surrounding areas. Affordable Legal Aid, Inc. can save individuals time and money providing them with professional assistance in preparing all the necessary legal documents and submitting to the courts on their behalf. Payment plans are available and filing fees can be waived in some cases.
For over 23 years they have provided effective assistance for residents in the community so they can obtain legal help in their hour of need. Affordable Legal Aid, Inc.'s team of experienced professionals works hard to ensure a smooth process and offer same-day appointments. With thousands of successful cases processed, clients can rest assured that all required documents will be filed timely as well as accurately.
Mr. Terry Bergin is a paralegal and also a registered Legal Document Assistant (LDA) within the county. He opened his first low cost legal clinic in Sacramento, California in November 1989 under the corporation of Affordable Legal Aid, Inc. The company launched on a course of vigorous action and within 3 years opened 9 offices throughout the State of California.
Saving time and money can be of utmost concern in these difficult economic times and according to the Superior Court of Sacramento filing system, "Divorce filings seem to be on the rise" stated Terry Bergin. The professionals at Affordable Legal Aid, Inc. ensure all necessary documents are prepared correctly as well as timely. Although no one can guarantee the outcome of any legal proceeding, they do guarantee the satisfaction in the quality of their work.
Affordable Legal Aid, Inc
Sacramento: 916-971-3055
Roseville: 916-783-3114
123legalservices.com