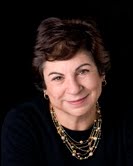 I would highly recommend that any and all entrepreneurs take advantage of this incredible resource known as SCORE. It's hard to believe that the service is totally pro bono.
Norwalk, CT (PRWEB) January 22, 2013
Festivities is thrilled to announce the opening of two new stores at the SoNo Marketplace. The Eatery, one of the anchor stores at the marketplace, offers an exciting variety of innovative foods to eat-in, or enjoy at home. Their other store,Pass On The Love Store, is a non-profit organization with a curated collection of donated appliances, design, décor and table top items that have been gently used. These items are then sold and the proceeds from the sale will be donated to support the important programs in the community that provide services to victims of domestic violence.
"Festivities" is one of the leading special event catering and design companies in the New York/Connecticut market. Since 1984, Festivities has created memorable milestone celebrations throughout Fairfield, CT and Westchester, NY Counties, Manhattan and as far reaching as Vermont and Massachusetts.
Known for the finest in catered foods, sophisticated presentations, and innovative event designs, Festivities' reputation for excellence has earned its place as "Best of the Gold Coast" (Fairfield County, CT) as "Caterer of the Year" and "Best Partner in Event Design". Additionally, The Knot, the nation's leading bridal web-based publication has recognized Festivities as "Best Wedding Caterer" on multiple occasions. This success is attributed to a passionate commitment to quality, innovation and hospitality. Owners and siblings, Chef William Kaliff and Rosinne K. Chlala work closely with their event team to create a uniquely personal experience marrying award winning foods, creative presentations and professional service.
Rosinne Chlala contributes the recent growth of the business to SCORE, a nonprofit association dedicated to helping small businesses grow and achieve their goals through education and mentorship.
"I contacted SCORE," says Chlala, "and was instructed to submit my business profile online. I received a call within 24 hours from a gentleman who told me he had been assigned to me. His background: the CEO of a major international food business. He brought along with him a gentleman from a major tech company! Together, they have been my port in the storms of my business life; learning about cash flow, sales techniques, and building a strong team to support me – I had to learn to delegate, and to delegate."
She goes on to say, "We have gone on to lessons on management style, client relationships, and any other topic that needs clarifying and sage advice. Most importantly, I have always felt like a partner in the conversation."
Located at 314 Wilson Avenue on the edge of Village Creek in South Norwalk Connecticut, SoNo Market Place is a European style market with over 45 local merchants, artisans and delicious food all under one roof! In addition to the indoor market, starting this spring, an additional outdoor farmer's market will open with even more local merchants offering their goods.