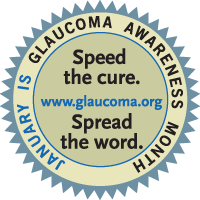 The best way to protect your eyes from glaucoma is to get a comprehensive eye exam each year. In doing so, if you have glaucoma, treatment can begin immediately.
Elmsford, New York (PRWEB) January 18, 2013
New York based Eye Care Associates enters its 14th year in business online as the operator of CleContactLenses.com, an online e-tailer that sells contact lenses, contact lens removers, designer sunglasses, designer optical frames, and other items that are eye care related.
CLEContactLenses.com is supervised by a team of eye care professionals, Ophthalmologists, Optometrists, and Opticians to best service their patients' needs and questions.
Some may not be aware of this, but the month of January is Glaucoma Awareness Month. According to CLEContactLenses.com, this disease does not receive the attention that many other popular diseases receive, so they felt the need to spread the word about this sight stealing disease.
Earlier this week CLEContactLenses.com published a blog post informing its visitors and customers about how the month of January is Glaucoma Awareness month to help create more awareness of this disease since it is the second leading cause of blindness in the world and not many people are aware of this.
The published blog post by CLEContactLenses.com provides much detail about the sight stealing disease, the steps one needs to take to detect Glaucoma so that patients can receive the proper treatment before it is too late. To go along with this information, the published blog post also provides details on how to help raise awareness, a general definition of what Glaucoma is, a break down on the different types of Glaucoma since there is more than one, facts and statistics about Glaucoma, the risk factors of Glaucoma and how to help find a cure.
The published article about Glaucoma Awareness month can be viewed here.
CleContactlenses.com is based out of Westchester County, NY and has offices in New York City and Mahwah NJ. CleContactlenses.com has been in business online for the last 15 years selling Acuvue contact lenses, contact lens removers, designer sunglasses, designer optical frames, eye vitamins, contact solution and all things eye care related.