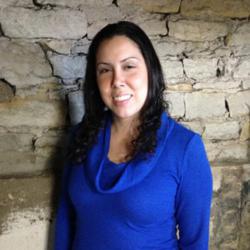 I've already learned so much from working with the team, being hands-on is a great experience
(PRWEB) January 22, 2013
New developer for Idea Marketing Group Janelle discovered her passion of computers and developing through a journey of schooling and career choices that have led her to where she is today.
Starting out her education at the College of DuPage and continuing on to receive an associate's degree in Art from the Illinois Institute of Art, Janelle's journey through school was not done. She decided to return to school with the intentions of studying accounting and switched tracks. In December of 2012 she graduated with studies in web authorizing.
Since starting on her new career at Idea Janelle says to "have learned more at Idea than some of the classes at school because she is able to be hands on!" She says that her coworkers have taught her a great deal in their working together.
Janelle says that although she loves her new career path, that she also has another love in life which is her family. She says that it may be difficult at times to balance both work and family but "she wouldn't have it any other way." Like tradition, Janelle says she loves to treat her friends like family and anytime someone comes over, she "isn't content until she's fed everyone!" She has a natural knack for taking care of others.
Janelle has a great amount of knowledge to contribute to Idea while she is learning just as much from working with the team. She continues to learn more staying current and has become an important member of the Idea family.
For any more information on Janelle or Idea Marketing Group check out http://www.ideamktg.com like us on Facebook or follow us on Twitter, LinkedIn or Google+.