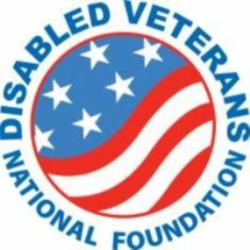 Washington, DC (PRWEB) January 18, 2013
The Disabled Veterans National Foundation (http://www.dvnf.org), a non-profit veterans service organization that focuses on helping men and women who serve and return home wounded or sick after defending our safety and our freedom, applauds Wal-Mart for its commitment to hiring veterans. According to money.cnn.com, the company recently announced its initiative to hire over 100,000 veterans.
The goal to hire 100,000 veterans is set to take only 5 years to accomplish. This is just one of the three initiatives that Wal-Mart is planning as part of its pledge to help jumpstart a sluggish U.S. economy. The retail giant plans to also spend $50 billion to buy more American-made products, and transition its part-time workers into full-time positions.
Unemployment among veterans is sitting near 10 percent, over 2 percentage points higher than the national unemployment rate. Veteran hiring initiatives such as this are particularly important now more than ever, as roughly 300,000 veterans are expected to leave the military in each of the next four years during the drawdown from Afghanistan. Wal-Mart's pledge will be especially vital to Iraq and Afghanistan veterans, whose unemployment rate is currently at around 10.8 percent.
"DVNF is overjoyed to hear news like this," said Precilla Wilkewitz, President of DVNF. "It is refreshing to know that many are beginning to see the outstanding benefits of hiring a veteran, and we hope others continue to follow suit so that veterans can get good jobs and show how much they have to offer in the workforce."
Wal-Mart plans to begin this project on Memorial Day. The company said it intends to hire every veteran that wants a job, provided they were honorably discharged from active duty within the last 12 months.
About Disabled Veterans National Foundation: The Disabled Veterans National Foundation exists to change the lives of men and women who came home wounded or sick after defending our safety and our freedom. A nonprofit 501c3, DVNF was founded in the fall of 2007 by six women veterans to expand their scope of work within the veteran's community.