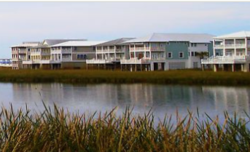 Miami, FL (PRWEB) January 21, 2013
NWF Management, a full-service vacation rental management company based in Destin, Florida, announces their latest listings at the Luau Towers located in Sandestin® Golf and Beach Resort. Opened in 2006, the Luau Towers are on the beachside section of the resort and represent the resort's newest luxury beach rentals in the city.
Most units in the tower are utilized as Destin vacation rentals so interested parties can choose from studios with an average of 353 square feet with kitchenettes to 3-bedroom units with an average of 1,623 square feet.
Luau Towers includes many amenities available to guests, including a large sunset observation deck that overlooks the Gulf of Mexico and the bay. The tower also features a large fitness center, a children's swimming pool, community washer and dryers and a 4,000 square foot salt water swimming pool.
Luau Towers at the Sandestin® Golf and Beach Resort is located near the Finz Beachside Grille and a short walk from the most famous of the beaches in Destin. All units include marble counter tops with close proximity to the Dunes Putting Course and nearby shopping and come fully furnished. Wi-Fi is also available for an additional fee.
NWF Management, formerly NWF Realty and Management, offers second home management, long-term rentals and vacation rentals in Destin and Santa Rosa Beach, Florida. While this is their latest listing, they also offer home rentals and other condo units throughout the area.
Readers interested in reserving a vacation unit at the Luau Towers can contact NWF Management at (850) 865-6089 or at their website http://www.nwfmanagement.com/.
NWF Realty and Management, LLC is an independent company that is not affiliated with, sponsored by or associated with "Sandestin®" or "Sandestin® Golf and Beach Resort".
NWF Management
215 Grand Blvd. Suite 101
Miramar Beach, FL. 32550
850.865.6089
http://www.nwfmanagement.com/