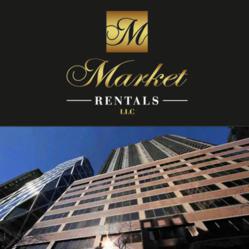 "With this latest round of reservations, we feel we've put Market Rentals NYC in a class all its own." - Pres. Reuven Shuck
NYC, New York (PRWEB) January 18, 2013
NYC short term housing provider, Market Rentals NYC, recently completed a full renovation of its Studio, 1 Bedroom, and 2 Bedroom apartments in the Symphony Space building in the heart of Manhattan. The renovations affect all of Market Rental's short term rentals in NYC andinclude large screen flat-panel HD televisions, granite kitchen countertops, modernized athletic facilities, and a host of top-of-the-line amenities.
In the words of President, Reuven Shuck: "Our units are used for corporate housing, vacation rentals, and luxury long term stays. In all cases, residents expect top service and top amenities. With this latest round of reservations, we feel we've put Market Rentals NYC in a class all its own."
"Luxury short term rentals," added Danny Bensimo, Operations Manager at Market Rentals NYC, "are rare to come by in New York City, and when you can find them you often have to choose between luxury and cost: they're either luxurious and outrageously expensive, or they're cheap and not altogether luxurious. We've always had top rates, and with these latest renovations I'd say we're about as luxurious as they come. We're excited."
Though Market Rentals NYC has completed all planned renovations on its NYC short term furnished apartments, they will continue to add amenities and services on a regular basis. "Technology is always changing, as is hospitality. It's our duty to keep refining and modernizing our product. We don't want anyone to leave here unsatisfied, and we'll work as long and as hard as it takes to make sure that doesn't happen."
Additional amenities at Market Rentals NYC include:

Furnished Dining Areas in All Units
Designer Bedding and Bath Packages
Dedicated High Speed (Broadband) Wireless (WiFi) Internet.
Maid Services/House Keeping Services
24/7 Customer Service Help Line
Personal Concierge Services
Relocation Services
Since 2002, Market Rentals NYC, a subsidiary of Market Rentals LLC, has been providing luxury short term housing for corporations, students, vacationers, and homeowners in transition. Their units are centrally located near multiple subway stops, parks, shopping, and other amenities. Unit interiors are exquisitely decorated in a friendly contemporary style, and amenities include high-definition screens, dedicated high speed internet, personal concierge services, washer and dryer, swim facilities, and more. For more information, call: (888) 272-0785, email: info@marketrentalsnyc.com, or visit the company website: http://www.MarketRentalsNYC.com