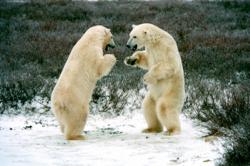 Settle the Score
(PRWEB) January 22, 2013
Tellwut is an online survey site where voter or business members can post a survey and receive instant feedback from the Tellwut Community. Topics at Tellwut range from confrontational and entertaining to hot tops in the news and questions about products and services. Want to know what people lie the most about on an online dating profile? Is happiness derived from family and friends or a good night's sleep and where does sex fit into all of this? How do your opinions stack up to others? Get the answers at Tellwut. Past surveys at Tellwut have provided interesting results; 30% of those who forgot their phone at home would go back and get it even if it meant being late for work or school; 30% said they would marry second time round for money versus love, and 42% said they would bring home a pet without asking their partner.
Join Tellwut and get the answer to your question in the "Settle the Score" contest category. Winner will receive $100 cheque, a Tellwut t-shirt plus 1,000 Tellwut reward points. The four runners up will receive 250 Tellwut Reward points. Participants are allowed one survey question entry per person. Only questions approved by Tellwut are eligible. Duplicate questions to those already existing within the Tellwut bank of questions may not be approved. Fill in the blank questions will not be allowed. All approved Settle the Score surveys will be open to the Tellwut Community for voting January 28 to January 30th. Top three "Settle the Score" questions liked on Tellwut's Facebook album plus two questions chosen by Tellwut will be posted on the Tellwut site on January 31st. The top five questions will be voted on by the Tellwut Community on January 31st and the question that ranks the highest will win the $100, 1,000 Tellwut reward points plus the T-Shirt.
Tellwut is a North American online community of individuals, with varying demographics, dedicated to expressing their opinions through online surveys based upon a wide variety of topics in exchange for rewards and the Tellwut community experience. The Tellwut community and proprietary software application provide a platform for organizations to send surveys to their stakeholders or to conduct online market research through the use of the Tellwut survey platform and the Tellwut Community allowing businesses to gain a clearer understanding and insight into their products or services, customer attitudes and related business concerns.