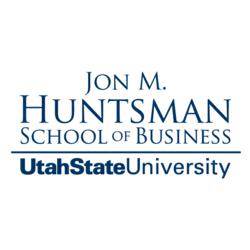 John Miller is known for his leadership and innovation in the beef industry.
Logan, Utah (PRWEB) January 17, 2013
John Miller, who was national finance co-chair of the Romney for President Campaign, will talk about his time with the campaign and will present insights from his career in the beef industry, when he speaks at a special Dean's Convocation at the Jon M. Huntsman School of Business Tuesday, Jan. 22.
The 7 p.m. speech, which is free and open to the public, will be held in the Orson A. Christensen Auditorium (Room 215) in the George S. Eccles Business Building on the Utah State University campus. The event is sponsored by the Finance & Economics Club at USU.
Miller founded the highly successful real estate, agriculture and private enterprise holdings company JR Miller Enterprises. Miller is known for his leadership and innovation in the beef industry. After orchestrating a merger between Armour and the ConAgra owned Swift-Eckrich, Miller acquired two large Midwest meat companies in 1991 to form the multi-billion dollar National Beef Packing Company in Kansas City, Mo., where he held the title of CEO until 2009. He then served on the board of directors until 2011, when the company's revenue had reached $6 billion. The firm was then sold to Leucadia National Corp. Miller also assisted in building his family's meatpacking company, E.A. Miller, from a small regional firm with sales of $90 million in the 1970s into a national firm with sales of more than $1.2 billion by 1987.
During his career, through a series of innovations that he crafted, Miller went from leading companies that processed 50,000 cattle per year to nearly 4 million per year. For example, he helped brand genetically higher-quality beef so it could command a premium price in the marketplace. In addition, he is a founding partner of Wasatch Properties.
The Jon M. Huntsman School of Business at Utah State University seeks to inspire and equip students to become innovative, ethical leaders with refined analytical skills that will help them understand and succeed in the global marketplace. The Huntsman School of Business is one of eight colleges at USU, located in northern Utah. More information on the Jon M. Huntsman School of Business may be found on the web at http://www.huntsman.usu.edu.