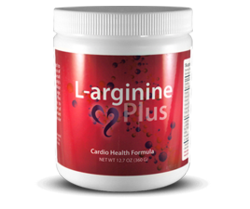 We felt that if we gave potential customers a chance to try the product they would be more likely to purchase the product than without any previous usage of the supplement
Mesa, AZ (PRWEB) January 22, 2013
The cardio health supplement L-arginine Plus has announced the release of a sample offer to all new customers. The company is releasing this offer as a way for potential customers to try the supplement before they buy it.
Marketing associate Ryan U. commented on this marketing announcement, "We were giving a lot of sample packs away at trade shows and other events around the country and were finding common feedback with those who sampled it, was that they wanted to purchase the product but weren't sold on it until they actually tried it and felt the effects themselves." He continued to say, "We felt that if we gave potential customers a chance to try the product they would be more likely to purchase the product than without any previous usage of the supplement."
Ryan was also asked if there were any catches or automatic shipment commitments customers had to go through in order to get the L-arginine Plus, he replied "Absolutely not, the only thing the customer has to do is pay the shipping cost, which is $5.95." According to the L-arginine Plus website, a single bottle of L-arginine Plus, which is a four week supply, retails for 39.95 and according to the L-arginine sample offer web page, the offer contains a two week supply of the supplement.
No word yet on the number of customers gravitating to the offer, but those marketing the supplement are confident it will. To learn more about this free offer, which is only available for a limited time, please visit http://www.l-arginine.com/free-trial/.