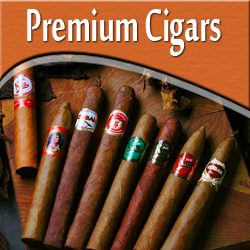 Miami, FL (PRWEB) January 21, 2013
True Tobacco is one of the more recent online cigar shops to have launched, yet it is already attracting the attention of many cigars shoppers who are looking for deeply discounted items.
Over 1600+ premium cigar lines are now available at 50% discount over the next week. Featuring premium brands like Montecristo, Cohiba, Partagas, Rocky Patel, and even infused sticks from Drew Estate's popular ACID brand. Popular favorites and less renowned names alike are easily accessible with a friendly user interface. The company boasts shipping times under 48 hours and promises a 100% satisfaction guarantee.
Discounted prices are combine-able with various other promotions provided on the website. These include customer loyalty programs, a 5% discount for sharing a review, 5% discount for sharing your purchase on social media sites Facebook or Twitter, and free shipping on orders of $199 and over.
Customers can use granular filter options to find just the cigar they are looking for based on attributes, such as ring gauge, length, shape, strength, filler, price, by brand, and by search function. Using the mentioned filters to narrow results down to items under $50.00, even stogie lovers on a budget can find a reasonable deal. There are over 600+ items available for $50 dollars or less on the site and many of them are bundles of premium cigars with a per stick price of $1 or under.
"With this sale, we would like to give something back to our customers. We want to remind them that we are constantly striving to improve ourselves and are dedicated in our service. By offering competitive prices combinable with our promotions, I feel we are showing our customers what they really mean to us. Our purpose at TrueTobacco.com is to serve our customers, and that is exactly what we are trying to do here by offering them spectacular deals on some of our own personal favorites. " – Nick Gordon, General Manager of TrueTobacco.com
About TrueTobacco.com
At TrueTobacco.com we have a clear mission statement: To be completely committed to serve our customers. To provide unsurpassed personalized service and a quality online user experience so customers can make informed tobacco purchasing decisions, obtaining products in a fast, discreet way at a highly affordable price.
# # #