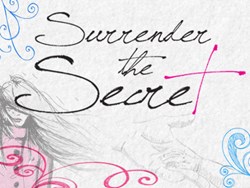 "KnockTV's 'Surrender the Secret' reality show is the sort of high-quality emotional programming that can and will change hearts and minds" - Anna Higgins, Director of Center for Human Dignity at Family Research Council
Tampa, FL (PRWEB) January 18, 2013
Tampa, FL, January 19, 2013: KnockTV, LLC and Family Research Council today announced a national partnership agreement to jointly promote and support KnockTV's new groundbreaking Christian reality TV series SURRENDER THE SECRET.
Family Research Council has agreed to join the National Partners Program for SURRENDER THE SECRET, publicly standing in support of the new series. As a prominent force focused on advan¬cing faith, family and freedom in public policy and the culture from a Christian worldview, FRC will leverage its connections and influence throughout the country to continue the expansion of interest in the program.
KnockTV's branded Partner Program is developed for organizations who wish to engage in the growing grassroots effort to spread the word about the new and innovative TV series. The Partner Program now has over a dozen partners, and is continuing to expand in advance of the series Internet premiere on January 22.
SURRENDER THE SECRET is a 10-episode, Christian reality TV series following five women who tell their stories about having abortions in their past, and take a healing journey together. Their journey is through a bible study written specifically for post-abortion healing called "Surrendering the Secret" (by Pat Layton, LifeWay Press, 2008). The women surrender their deepest, darkest secrets, and admit to aborting a past pregnancy. They form a tight bond and embrace each other as they go on this journey together, sharing their abortion stories, learning about God's love and forgiveness and getting set free from the bondage of their past decisions. Information and a preview of the show can be found at http://www.KnockTV.com/SurrenderTheSecret.
"KnockTV's 'Surrender the Secret' reality show is the sort of high-quality emotional programming that can and will change hearts and minds," said Anna Higgins, Director of Center for Human Dignity at Family Research Council.
"Given the focus that Family Research Council places on faith, family and freedom in our culture from a Christian point of view, it means very much to us to have them join the National Partners Program for SURRENDER THE SECRET," said Geoffrey Rogers, President & CEO of KnockTV.
About KnockTV:
KnockTV is established to redefine what Christian television means in America. This is being done through the distribution of an entirely new breed of Christian television programming. KnockTV is breaking the mold in the industry by distributing high quality, mass appeal programming for Christians throughout the country. Programming on KnockTV is currently distributed via the Internet to computers, mobile and handheld devices across the globe. KnockTV is targeting alternative distribution technologies and cablecasting in the near future. Visit KnockTV online at http://www.KnockTV.com. You can also follow KnockTV on Facebook at Facebook.com/KnockTV, Twitter at Twitter.com/KnockTV and YouTube at YouTube.com/KnockTelevision.
About Family Research Council:
Since 1983, Family Research Council (FRC) has advan¬ced faith, family and freedom in public policy and the culture from a Christian worldview. FRC's team of seasoned experts promotes these core values through policy research, public education on Capitol Hill and in the media, and grassroots mobilization. FRC reviews legislation, meets with policymakers, publishes books and pamphlets, builds coalitions, testifies before Congress, and maintains a powerful presence online and in the print and broadcast media. Through FRC's outreach to pastors, they equip churches to transform the culture. More information can be found at http://www.frc.org/.
Contacts:
Geoffrey Rogers
KnockTV
813-308-9172
gmrogers@KnockTV.com
J.P. Duffy or Darin Miller,
Family Research Council
(866) FRC-NEWS or (866) 372-6397