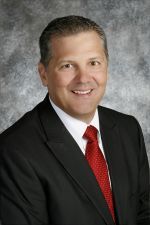 (PRWEB) January 19, 2013
Regional mortgage banker Network Mortgage Services (http://www.networkhomeloans.com) has announced the promotion of Frank Ellerbroek to Branch Sales Manager for its home loan center in Silverdale, Washington. The non-bank lender, which operates its retail branches as Network Home Loans, opened its Silverdale location in 2009 and moved to the Clear Creek Office Park in 2011.
Ellerbroek has worked as a Senior Loan Officer since 1997 and joined Network Home Loans in April 2009. Previously he worked with Olympic Northwest Mortgage where he held a similar role. He's an active member of multiple service organizations including BNI, YWCA of Kitsap County, Boy Scout Troop 1539 and Cub Scout Pack 4539. Ellerbroek is also an active board member with the Silverdale Chamber of Commerce as Treasurer.
A lifelong resident of the Pacific Northwest, Ellerbroek graduated from Shelton High School and attended Olympic College.
In addition to Silverdale, the company maintains full service lending operations in Everett and Seattle along with its flagship operation and corporate offices in Lynnwood.
"Frank is known for setting the standard in customer service. His customer surveys reflect an extremely high level of satisfaction and I'm looking forward his leadership with our staff and sales force," said Kevin Lane, president of the company. "As a customer-centric lender, we see him as a perfect fit in his new role. He'll play a major role in our growth strategy in Silverdale and be an important voice on our leadership team." The Silverdale office provides on-site processing and full underwriting authority at the branch.
The privately held Network Mortgage Services was founded in 1987 and is headquartered in Snohomish County. The company originates loans throughout Washington State through its retail loan center and branch offices. It maintains approvals from HUD, VA, multiple institutional investors and the Federal Home Loan Mortgage Corporation (Freddie Mac).