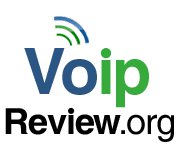 VoIP Review has uncovered the top three ways in which users can connect to their business or residential providers on iOS devices free of any association with a social networking
(PRWEB) January 22, 2013
Many of us are glued to our iOS devices, and want to be plugged in at all times, and with VoIP services, many providers allow users to take advantage of low or no cost VoIP calling from any iOS device so users can take and receive phone calls from any location without paying a cent for the minute.
VoIP (Voice over Internet Protocol) offers a new way of transferring phone calls with the Internet instead of the traditional phone line. While the leading social networking site has harnessed this innovative Internet phone technology, there certainly are many other ways in which users can access VoIP calling features on iPhones, iTouches, and iPads.
VoIP Review has therefore uncovered the top three ways in which users can connect to their business or residential VoIP providers on iOS devices free of any association with a social networking site.
1.) Mobile VoIP App
Many of the best VoIP providers such as 8x8, now offer mobile VoIP services for iPhones. This free application downloads VoIP software so that users can access their VoIP accounts on a smartphone. With this application, the smartphone will receive any calls directed to the user's business VoIP number, and any calls made will show the business VoIP number on the receiver's caller ID.
Any Inbound and outbound calls sent or received with the mobile VoIP app will go through the VoIP provider instead of using the cell phone's minutes. This also lets the user benefit from the cheap international calling rates and free VoIP to VoIP calling features.
2.) Softphone Application
Those that are set up with a cloud-based or hosted VoIP provider can connect to their VoIP accounts on any device that is Internet enabled such as an iPad or iTouch.
Once the user logs into the VoIP account on the iOs device, a softphone, or dial pad will appear on the screen. This softphone makes the device capable of sending and receiving phone calls from the user's VoIP telephone number.
3.) Virtual Extensions
Businesses have the option of purchasing virtual extensions, which integrate the office's VoIP telephone numbers with the employees' cell phones. Depending on the limitations of the service provider, extensions may be available for both smartphones and basic phones. Virtual extensions allow businesses to phase out desk phones and provide employees with increased mobility to send and receive work-related calls on their iPhones.