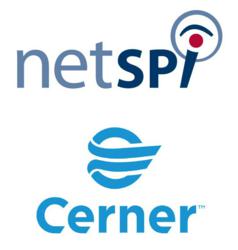 "NetSPI was pleased to partner with an industry leader like Cerner to help guide them through this evolving and complex regulatory requirement."
-Deke George, CEO, NetSPI
Minneapolis, MN (PRWEB) January 22, 2013
NetSPI today announced it has successfully guided Cerner (NASDAQ: CERN) through the Drug Enforcement Agency's (DEA) EPCS (Electronic Prescriptions for Controlled Substances) certification process. The DEA's Interim Final Rule (IFR) associated with electronic prescriptions for controlled substances was established in June 2010. It covers security technologies and workflow processes relevant to all software application providers, prescribers (such as doctors), and pharmacies engaged in enabling, writing, and filling e-prescriptions for controlled substances.
The percentage of physicians using electronic health record (EHR) applications to electronically prescribe has swelled from 7 percent in December 2008 to 48 percent, or nearly half, in June 2012, according to a report released Nov. 27 from the Office of the National Coordinator for Health IT. While EHR adoption has grown, the inability to e-prescribe controlled substances has been a tremendous challenge for prescribing clinicians, pharmacists, and patients. Certification of the e-prescribing functionality in Cerner's PowerChart® EHR software means the solution is fully compliant with the DEA's requirements under the IFR. The difficult-to-achieve certification now enables Cerner's PowerChart® customers to electronically transmit prescriptions for drugs that are maintained on the DEA's list of controlled substances. These drugs include those categorized in Schedules II, III, IV, and V, such as certain:

Opiates
Opium derivatives
Hallucinogenic substances
Narcotics, and
Stimulants
Cerner is a leading electronic health care solutions provider and NetSPI is a leading professional security services company and Certified Information Systems Auditor. Working as a team, the two companies collaborated to achieve DEA EPCS certification. The combination of Cerner's innovative and highly skilled software development staff, and NetSPI's security expertise and health care experience resulted in the successful effort to complete this difficult certification process in a compressed timeframe.
The primary benefactors of this effort are the health care providers that use Cerner® solutions, their patients, and their pharmacies servicing the prescriptions. Some of the benefits include:

Better security over controlled substances
More time to devote to patient care
Faster prescription fulfillment for the patient
Fewer mistakes associated with writing and reading prescriptions
Ability to automate refill authorizations
Cost and time savings for everyone in the prescription process
"Cerner is pleased to extend the capabilities of e-prescribing to include narcotics as required by DEA and state regulations," said Eva Karp, vice president with Cerner. "This provides physicians a complete workflow related to prescription writing as well as a more seamless experience for the patients and pharmacist."
About NetSPI
NetSPI is a privately held information-security consulting company founded in 2001. By using its consulting team's deep security knowledge and its CorrelatedVM vulnerability management & reporting solution, the company is a trusted advisor to large enterprises. NetSPI provides a range of assessment and advisory services designed to analyze and mitigate risks and ensure compliance with relevant regulations and industry standards. Clients include large financial services firms, retailers, healthcare organizations, and technology companies. More information is available at http://www.netspi.com.
About Cerner
Cerner is contributing to the systemic change of health and care delivery. For more than 30 years Cerner has been executing its vision to make health care safer and more efficient. We started with the foundation of digitizing paper processes and now offer the most comprehensive array of information software, professional services, medical device integration, remote hosting, and employer health and wellness services. Cerner systems are used by everyone from individual consumers, to single-doctor practices, hospitals, employers, and entire countries. Taking what we've learned over more than three decades, Cerner is building on the knowledge that is in the system to support evidence-based clinical decisions, prevent medical errors, and empower patients in their care.
Cerner® solutions are licensed by approximately 9,300 facilities around the world, including more than 2,650 hospitals; 3,750 physician practices; 40,000 physicians; 500 ambulatory facilities, such as laboratories, ambulatory centers, cardiac facilities, radiology clinics and surgery centers; 800 home health facilities; 40 employer sites and 1,600 retail pharmacies.
Certain trademarks, service marks and logos (collectively, the "Marks") set forth herein are owned by Cerner Corporation and/or its subsidiaries in the United States and certain other countries throughout the world. All other non-Cerner Marks are the property of their respective owners. NASDAQ: CERN. For more information about Cerner, please visit http://www.cerner.com, Twitter, Facebook, and YouTube.
Cerner Media Contact: Megan Moriarty, 816.888.2470, megan(dot)moriarty(at)cerner(dot)com
Cerner Investors Contact: Allan Kells, 816.201.2445, akells (at) cerner (dot) com