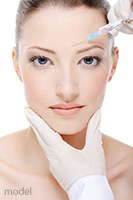 Los Angeles, CA (PRWEB) January 18, 2013
The Pew Internet & American Life Project (a project of the Pew Research Center) conducted a survey of 3,014 adults living in the U.S. to determine their use of online resources in the search for health information in the past year. (go to: goo.gl/Sc43T)
"I'm not at all surprised at these results," says Dr. Ourian. "I expect the numbers will grow every year. The most important thing for consumers to realize is that the internet is not a substitute for visiting their physician. I believe that to be especially true for anyone interested in cosmetic treatments or plastic surgery."
While the internet is a fantastic resource, a physician is often necessary to assist the patient in separating information that is valid and pertinent from that which is erroneous and inapplicable. In some cases though, it's the internet that can help keep patients away from unscrupulous practitioners. Just this month the U.S. Food & Drug Administration released on their website a list of 350 medical practices nationwide that were warned about their purchase of unapproved Botox from a Canadian Pharmacy (go to: goo.gl/DwRuo).
"For cosmetic patients," continues Dr. Ourian, "the internet can be an especially confusing place. Though generally speaking cosmetic patients are not ill, cosmetic treatments are medical and need to be performed by properly trained and licensed individuals in a sterile setting."
It is very common for cosmetic patients to use sites that accumulate the experiences of other cosmetic patients as part of their overall decision making process. Valid or not, consumers believe they're more likely to get objective information about side effects, cost and recovery time for treatments such as laser skin resurfacing and stretch mark removal.
"As I stated earlier, there is no substitute for visiting a physician. That is even more true for cosmetic patients, as few people can be subjective about their own appearance. I don't want this to be a barrier for anyone, so at Epione we offer free consultations."
For more information about this Pew Research Center survey and the use of the internet for cosmetic patient click here.