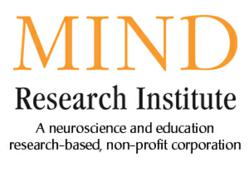 Washington, DC (PRWEB) January 18, 2013
WHAT: Leckie Elementary School students, teachers, District of Columbia Public Schools leadership and Hyundai representatives will gather to celebrate an investment in math education that's expected to boost students' math scores and put them on track to become tomorrow's high-skilled workers. Hyundai Motor America has partnered with the education non-profit MIND Research Institute to provide students at Hearst and Leckie Elementary Schools with instructional math software, professional development and ongoing educational support. Following a blended learning model, students will practice the visual math puzzles in the computer lab and teachers will connect the puzzles to math concepts in the classroom. MIND, in partnership with DCPS and philanthropic partners, launched the DC Math Initiative to elevate the math performance of the lowest performing schools in the district.
Reporters and guests will have the opportunity to visit Leckie's computer lab as students use the blended learning ST Math® program.
WHEN:
Tuesday, January 22, 2013
9:00 a.m. – Refreshments
9:30 a.m. – Presentation
10:00 a.m. – Computer lab walk-through
WHO:
DCPS Representative
Jermall Wright, Principal, Leckie Elementary
Deborah Bergeron, Principal, Hearst Elementary
Zafar Brooks, Director General Affairs, Hyundai Motor America
Students from Leckie Elementary School
WHERE:
Leckie Elementary School
4201 M.L. King Ave., SW
Washington, DC 20032
About Hyundai Motor America
Hyundai Motor America, headquartered in Costa Mesa, Calif., is a subsidiary of Hyundai Motor Co. of Korea. Hyundai vehicles are distributed throughout the United States by Hyundai Motor America and are sold and serviced through more than 800 dealerships nationwide.
About MIND Research Institute
MIND Research Institute is a neuroscience and education research-based non-profit. MIND Research applies its distinctive visual approach to illustrating math concepts and building problem-solving skills as the basis for innovative, research-proven math education programs for elementary and secondary schools. MIND's programs currently reach 475,000 students and 16,000 teachers in more than 1,375 schools in 26 states.