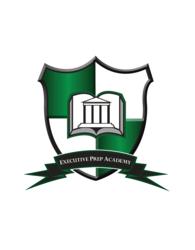 My goal is to close the financial literacy gap in the inner city to give these children the opportunity to experience the American Dream like everyone else.
- Omar McGee
Los Angeles, CA (PRWEB) January 18, 2013
Executive Preparatory Academy of Finance (EPA), a non-profit public charter high school opening in South Central Los Angeles, will present the inaugural Reason to Believe Gala on February 20, 2013 at the Vibiana in downtown Los Angeles. In partnership with Celerity Educational Group (CEG), a non-profit organization created to serve at-risk children, youth and their families, the Reason to Believe Gala will be a star-studded celebration to officially introduce Executive Preparatory Academy of Finance to the community and to raise funds for the opening of the school in Fall of 2013.
As part of the evening's celebration, EPA will honor Emmy and Academy Award winning actor and humanitarian, Louis Gossett, Jr. with its inaugural presentation of the EPA Lifetime Achievement Award. The award will be presented annually to a person who has demonstrated leadership, significant contributions that champion diversity, education and the betterment of mankind. Additionally, California State Senator Curren Price, Jr. will be honored with the EPA Reason to Believe Award, which celebrates a person from the local Los Angeles area that has throughout their life and career been influential through their vision, courage and effective leadership in their chosen profession while remaining dedicated to the Los Angeles community. The example left by this person will be an inspiration for the Executive Preparatory Academy student body and a reminder of the success that has been achieved by people from their own neighborhood.
"Louis Gossett, Jr. and State Senator Curren Price, Jr. have both been big supporters of Exec Prep since the idea was born, and now that we're near our goal I feel obliged to honor them during our first awards ceremony," says Omar McGee, Founder of Executive Prep.
In addition to the awards presentations there will be special live performances along with a surprise guest celebrity DJ for the night. The host for the evening is reality star, TV personality and CNN Showbiz Tonight Contributor Kita Williams.
The goal of Executive Prep is to create an environment that will develop the practical financial skills necessary to prepare students for a productive future.
The Gala is the outreach component of the schools' marketing campaign entitled 'Reason to Believe,' which was developed by EPA's strategic partner, Rise Media Group. This soon to be launched campaign has the support of celebrities such as Jordin Sparks, Lalah Hathaway, Karyn White, members of the Wayans family and actor Richard Gant participating in a series of public service announcements. The campaign highlights key information about EPA and the students of Executive Prep that are ultimately the 'Reason to Believe' that EPA will make a difference in the lives of these students.
For more information about the school, to purchase tickets to the Reason to Believe Gala or to make a tax deductible donation, please visit http://www.executiveprep.org. And for the latest news follow us on Facebook.com/ExecPrep and @ExecPrep on Twitter.