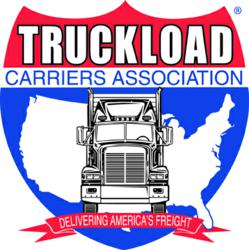 These six individuals represent some of the most outstanding drivers in the trucking industry.
Alexandria, VA (PRWEB) January 18, 2013
Six professional truck drivers have made the cut as the top contenders in the 2012 Driver of the Year competition, sponsored by the Truckload Carriers Association (TCA) and Randall-Reilly Business Media & Information Company (Randall-Reilly).
Albert Carter of Melton Truck Lines, Tulsa, Oklahoma; Daniel Poorman of Gordon Trucking, Inc., Pacific, Washington; and Danny Smith of Big G Express, Inc., Shelbyville, Tennessee, will compete for the Company Driver of the Year title.
For the Owner Operator contest, the contenders are Bradley Chapdelaine, who is leased to Dart Transit Co., of Eagan, Minnesota; Jimmy McSwain, who is leased to Sunco Carriers, Inc., of Lakeland, Florida; and Robert Stewart, who is leased to Interstate Distributor Co., of Tacoma, Washington.
In a sad turn of events, TCA has learned that Mr. McSwain passed away unexpectedly last week. He is still being considered as a finalist for the grand prize. Whether he wins or not, plans are being made to recognize him appropriately during the contest-related activities, which will take place during TCA's Annual Convention, March 3-6, 2013, at the Wynn Las Vegas in Las Vegas, Nevada.
"My condolences go out to Mr. McSwain's family and friends," said Chris Burruss, TCA's president. "He was a 20-year veteran driver with more than 3.5 million miles of safe driving under his belt. Very few can claim such impressive credentials, and I sincerely wish we could honor him in person for his achievement."
Brad Holthaus, Randall-Reilly's vice president, sales, Truck Media Group, said that all of the driver finalists, including McSwain, have had outstanding careers. "When we talk about safe drivers who are role models for the trucking industry, these six contest finalists are at the top of the list. It is a privilege for Randall-Reilly to partner with TCA to recognize these individuals, who have certainly earned their day in the spotlight."
The overall goal of the Driver of the Year competition is to recognize and pay tribute to the outstanding company and owner operator truck drivers who provide reliable and safe truck transportation in moving the nation's goods. The top three in each category are selected based on their ability to operate in a safe manner on the public highways, efforts to enhance the public image of the trucking industry, and positive contributions to the communities in which they live.
To be eligible for the contests, driver applicants had to meet certain minimum criteria, such as having driven one million consecutive, accident-free miles. Trucking companies were limited to nominating only five drivers for each contest. Previous grand prizewinners were not eligible to enter either contest again.
The contest judges examined each applicant's operating information, work history, and safety record. They also evaluated each applicant's 300-word essays explaining why he/she is a good "trucking citizen" and should be a candidate for the grand prize. For the owner operators, the judges reviewed equipment specifications, business plans, and financial statements as well.
TCA Chairman Robert Low, president and founder of Prime, Inc., of Springfield, Missouri, said, "These six individuals represent some of the most outstanding drivers in our industry. My hats are off to them for their many miles of safe driving and their dedication to keeping North America's freight moving!"
Those who are interested in submitting a pre-application for the 2013 Driver of the Year competition should visit https://www.truckload.org/Driver-of-the-Year.
# # #
TCA is the only national trade association whose collective sole focus is the truckload segment of the motor carrier industry. The association represents dry van, refrigerated, flatbed, and intermodal container carriers operating in the 48 contiguous states, as well as Alaska, Mexico, and Canada. Representing operators of more than 200,000 trucks, which collectively produce annual revenue of more than $20 billion, TCA is an organization tailored to specific truckload carrier needs.