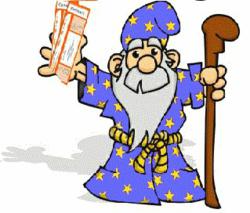 (PRWEB) January 19, 2013
With only one day left before the opening of the strike-shortened NHL season, hockey fans everywhere are rejoicing in anticipation for something that just a month ago looked to be a near impossibility. The schedule has been cut to 48 games, and with inter-conference games eliminated, each game becomes that much more critical. Rivalry and divisional battles will highlight each night of action, and Whiztix.com offers fans the best way to get Washington Capitals tickets online. Whiztix will be helping Capitals fans get to games and cheer for their return to the top of the Southeast Division after having a four-year run snapped last season by the Tampa Bay Lightning.
The nation's capital is coming off of what many consider to be their most successful year of sports in the city's rich history. The Capitals, Nationals, and Redskins all reached the postseason in the same year for the first time in history, leaving the Wizards as the city's only major sports team to not advance to the playoffs. Under the leadership of first year head coach Adam Oates, the Caps return as a perennial Eastern Conference power and are destined for another late season push.
With the shortened season, it won't take long for Alex Ovechkin and company to get a good read as to where they are. The Caps travel to Tampa Saturday to open the season against the aforementioned returning division champions, before returning to D.C. for the home opener against Winnipeg on Jan. 22. Washington also hosts Montreal (Jan. 24) and Buffalo (Jan. 27) to end the month before hosting a jam-packed month of February. Tickets for Washington January home games can be found on Whiztix.com beginning around $50.
One of the premier rivalries in hockey returns to the Verizon Center on Feb. 3 when the Pittsburgh Penguins come to town. The personal rivalry between Ovechkin and Penguin star Sidney Crosby has electrified the sport and there is certainly no love lost between the two franchises. In year's past, this game has been one of the hottest tickets in the NHL and this year is no different. Whiztix.com lists hundreds of tickets for the Super Bowl Sunday clash beginning at just over $100 per ticket. Average prices are running around $225, however many are available for under $200.
Other notable upcoming games to be played at the Verizon Center include Florida (Feb. 9), back-to-back games against New Jersey (Feb. 21 and Feb.23), and New York (Mar. 10). Similar to the January home games, numerous tickets for these contests can be found on Whiztix.com for under $50. Tickets for every Caps game, home and away, as well as tickets for every other NHL game can be found on Whiztix.com
Matt Lawrence is a sophomore at Penn State University and a writing intern for Whiztix.com. Whiztix.com provides fans with the easiest way of comparing ticket prices on the web. Tickets for porting events, concerts, and Broadway musicals can all be found Whiztix.com.