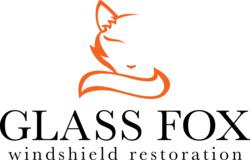 Our mission is to provide each and every customer with the service they are paying for and the professionalism they deserve.
Escondido, CA (PRWEB) January 18, 2013
Glass Fox Windshield Restoration is now operating in the San Diego and Sacramento areas offering a full line of windshield and glass service treatments including: chip and crack repair, rain repellant, wiper blades, and headlight restoration. Locally owned and operated, the owner is contributing 5% of earnings to local charities. This quarters charity is the Firefighter's Burn Institute.
Glass Fox Windshield Restoration is owned and operated by Conor Fox. Conor has extensive knowledge in the auto glass industry and has learned from the best, his father Mike Fox, a thirty year auto glass industry veteran.
Conor Fox stated at the opening, "Our industry has been negatively impacted by direct marketers that are interested in the sale but not the service." Conor also added, "Our mission is to provide each and every customer with the service they are paying for and the professionalism they deserve."
Mr. Fox concluded with, "Our focus is on the customer experience by providing a one-stop shop attended by trained professionals utilizing a properly equipped mobile shop."