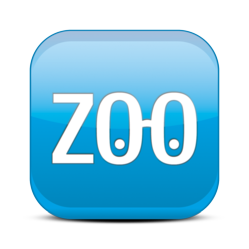 Reno, NV (PRWEB) January 18, 2013
Charlie Klingensmith, vice president of business development for BookkeeperZoo, announced today the hiring of two key leadership positions at its National Service Center in Reno, Nevada to support the growth of its 32 U.S. sales offices. "We are enrolling more and more business owners who want immediate mobile access to their critical financial information and reports," said Klingensmith. "In fact, we are also noticing that our clients want more than just our daily updated bookkeeping service -- they love the ability of immediately talking or chatting with their assigned personal bookkeeper."
To meet this growing demand for their unique service, BookkeeperZoo hired Piyush Ranka as vice president of product development to improve operational processes and improve each customer's unique experience. "My first assignment was to streamline operations in a cost-effective way to drive growth, profitability and efficiency," explained Piyush. "I was immediately up for the challenge and excited about building a scalable infrastructure that supports the BookkeeperZoo's rapidly growing customer-focused bookkeeping platform."
Piyush comes with a very strong and complementary resume to Bookkeeper Zoo. Along with and MBA from Anglia Ruskin University, Cambridge, UK, he is a Chartered Account with seven years of hands on accounting experience includes four years with a big 4 accounting firm. He has a solid knowledge and experience of GAAP- IFRS accounting and its implementation to conform to statutory guidelines and reporting disclosures. Piyush continued, "My broad education and experience of accounting systems, business processes, and internal controls has provided me with the skill set of identifying loop holes or roadblocks in systems and implementing process and improvement changes."
The BookkeeperZoo has also recently hired Britanyann Boston as client services manager. As a life-long Reno resident Brittany brings to the Zoo's service center 15 years of bookkeeping, insurance, payroll, and account management service experience. "It's great to see that the BookkeeperZoo decided on Reno for it National Service Center giving me an opportunity to be an integral part of their client service team," said Brittany. "I'm looking to forward to creating a pro-active experience for both the Zoo's bookkeepers and rapidly growing client base."
"The addition of Piyush and Brittany only makes my job in the field easier and continues to support both the Zoo's and my personal mission of helping small business owners grow through knowledge, organization and convenience," Matthew Daniel, sales manager.
BookkeeperZoo is a mobile-based platform that allows its clients to immediately access critical financial information; custom reports, important documents and the ability to simply click and communicate with a certified bookkeeper. The added-value of Zoo's one-on-one live bookkeeper interaction helps business owners feel comfortable with this critical and confidential business process. It typically only takes a few minutes to learn how the Zoo's mobile platform works, so from the first day their Zoo goes live, a business owner will be able to get daily updates including bank balances, previous day sales, credit card information, detailed financial reports, and even their mail from their laptop, smart phone or tablet.
The BookkeeperZoo's turn-key daily updated bookkeeping services start at $399 per month. For more information on the only mobile bookkeeping platform backed by real bookkeepers, visit http://www.bookkeeperzoo.com, or contact Matthew Daniel directly at 510-508-9168 or at mdaniel (at) bookkeeperzoo (dot) com.