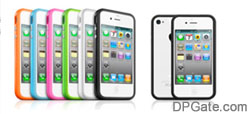 (PRWEB) January 18, 2013
Recently, DP-Gate.com has added 37 items of Samsung Galaxy Mini i8190 cases to its product line, and launched a promotion of cell phone accessories to the end of this month. All customers can enjoy the wholesale prices listed on its website.
These new cases come in various colors and styles, and are specially designed for Samsung Galaxy Mini i8190. Featured gorgeous look, individuality, delicate craftsmanship, they are all in stock and ready for shipment.
"Samsung Galaxy Mini i8190 is one of the world's best selling cell phone. We are happy to add these cases to our product line, to help customers to protect or decorate their cell phones," Ryan Ran, Senior Marketing Manager of the company, said, "We develop our high-quality cases based on customer demand. Customers can obtain their favorite cases easily through some clicks of a mouse."
Ryan Ran added, "The promotion will end on Jan. 31, 2013. For those who plan to buy cell phone accessories, they should have a great shopping experience now. No Samsung Galaxy Mini i8190 cases or Samsung Galaxy N7100 cases, customers can find the products they need from our huge selection."
In addition, DP-Gate.com offers no watermark images for its resellers, and they can use these images on their website, or third party auction site, and sell the cases to their own customers.
About DP-Gate.com
DPGate.com is a leading online shop for cell phone accessories, like iPhone 5 cases, Samsung Galaxy Note 2 cases, iPad Mini cases, and, etc. DP-Gate.com is notable for superior services and efficient delivery speed. Since its establishment, DPGate.com has provided services for 100,000 customers from over 180 countries.