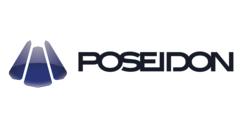 PUNTA GORDA, FLORIDA (PRWEB) January 18, 2013
The leading online dealer of cutting edge stone machinery or equipment, StoneMachineryLocator.com is making the 2012 Poseidon Monster XD5 available to potential buyers who are in need of a reliable bridge saw machine for big volumes of stone cutting. The machine is currently listed at a competitive price of $245,995. Categorized by StoneMachineryLocator.com under Stone Machinery-CNC Machining Centers, the 2012 Poseidon Monster XD5 5 is a 5-Axis Bridge Saw and 5-Axis CNC with vacuum lifter machine. As Joe Alva, executive of StoneMachineryLocator.com commented, "The price may be high but the ROI will take no longer to recover as the machine is designed to handle a big bulk of stone cutting jobs." This is just one among the high-end stone machines available at StoneMachineryLocator.com as it deals also in stone cutting saws such as used granite bridge saws, stone saws, used lathes, granite tops and even high powered air compressors.
As a brand new 5-Axis CNC bridge saw and 5-Axis CNC profiling machine, the purchase of the 2012 Poseidon Monster XD5 comes with a one-year premium warranty, suction cup set, tool cones and four profile tool sets. Moreover, the 2012 software license and automatic tool changer for profiling tools and saw attachments are also included in the package. Training and installation of the machine are supervised and personally handled by licensed American technicians who are employed by the leading online stone machinery dealer, StoneMachineryLocator.com, which widely deals with stone cutting edging machines, stone equipment or used stone equipment.
Having the total dimensions of 21 feet wide X 24 feet long X 15 feet high, this 20,000 pound Poseidon Monster XD5 resembles a complete machine shop tool made to withstand the rigid demands of stone cutting and profiling jobs with efficiency and precision. It is equipped with a blade attachment which is designed to fit in the 24 inch blade diameter and it is a real monster machine as its spindle is powered by 40 horsepower. As an Italian made machine, it is expected and known worldwide to be dependable, sturdy and long lasting. The 2012 Poseidon Monster XD5 as Joe Alva NRS executive states, "I cannot fully guarantee as to when this kind of machine will be available as there are many interested buyers inquiring about it." As bannered by StoneMachineryLocator.com, anyone can fully assure that the 2012 Poseidon Monster XD5 is rated among the best deals of the renowned online machinery.
For more information, interested buyers may contact Joe Alva at NRS Equipment, Inc. located in Punta Gorda, FL. He can also be contacted through dialing (305)-600-8624 or e-mailing him. They may also visit the site StoneMachineryLocator.com where buyers can have the experience of viewing the slideshow and technical specifications of the 2012 Poseidon Monster XD5 and other brand new or used equipment or used machines such as CNC machine, 5-axis CNC, and CNC routers.