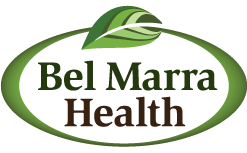 The findings of the medical report have emphasized the need to assess the use of calcium as a preventive measure against osteoporosis among the elderly.
Toronto, ON (PRWEB) January 18, 2013
Bel Marra Health, who offers high-quality, specially formulated vitamins and nutritional supplements, is reporting on recent research that outlines how the dietary intake of calcium should be reviewed again due to the potential of side effects.
As Bel Marra Health reports in its article (http://www.belmarrahealth.com/anti-aging/strontium-and-why-your-calcium-information-is-wrong/), while calcium supplements are commonly prescribed to post-menopausal women at risk of osteoporosis, possible side effects do exist when taking this supplement.
As the Bel Marra Health article reads, the role of calcium has been given much attention in the past few decades, resulting in the establishment of specific guidelines for its daily requirement. For instance, in the United States, the recommended calcium intake is 1,000 milligrams each day for younger adults, whereas in Europe, 800 mg per day is the suggested daily requirement for women within the age range of 50 to 65 years of age.
According to a recent medical report, the use of calcium supplements should be again reviewed because there is a possibility that its administration may result in calcium side effects. Based on the findings of the study published in Clinical Cases in Mineral and Bone Metabolism, calcium side effects may include a higher risk of heart attack, as well as an increased susceptibility for stroke or sudden death. These findings were summarized from 26 clinical trials involving adults who were taking 1,000 milligrams of calcium per day.
The medical report also described the findings of another study involving approximately 36,282 postmenopausal women who were taking 1,000 milligrams of calcium and 400 IU of vitamin D per day. In this study, a higher risk for heart attack was associated with the intake of calcium supplements in combination with vitamin D. To determine whether these calcium side effects were due to the use of two dietary supplements, the study examined the incidence of heart attack in a group that was given only vitamin D or calcium. Interestingly, the study showed that taking calcium by itself was associated with a higher risk of heart attack.
Spokesperson for Bel Marra Health Dr. Victor Marchione says, "The findings of the medical report have emphasized the need to assess the use of calcium as a preventive measure against osteoporosis among the elderly. Although the use of calcium may lower the risk of hip fractures and other bone injuries among older adults, it is also important to consider other calcium side effects that may also develop at a later time."
The report also pointed out that the use of calcium is now widespread across the world and this is simply based on earlier knowledge that this mineral helps in strengthening bones and teeth. However, there is also a need to examine its interactions with other components of the body, including the activities of specific tissues and cells. The report thus presented the question of whether changes in dietary patterns are sufficient in improving the amount of calcium that enters the body.
The findings of this recent medical report have expressed the need to do further research on the benefits and risks of taking calcium pills on a daily basis.
(SOURCE: "Nuti R." Calcium supplementation and risk of cardiovascular disease. Clin Cases Miner Bone Metab. 2012 Sep;9(3):133-4. Epub 2012 Dec 20)
Bel Marra Health is the maker of "Joint Rescue" a high-quality nutritional supplement designed for liver health in formulations designed to address this specific health concern. All ingredients are backed with scientific evidence. Every product is tested for safety, quality, and purity at every stage of the manufacturing process. Furthermore, Bel Marra Health products are produced only in Health Canada approved facilities, going that extra mile to ensure our health conscious customers are getting top quality products. For more information on Bel Marra Health visit http://www.belmarrahealth.com or call 1-866-531-0466.