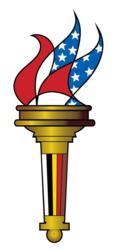 When things get hard, you have to lean into the pain.
Aaron Swartz
Galena, IL (PRWEB) January 18, 2013
"Profiles in Liberty," a new library series was introduced by Elect A New Congress, the super pac for all Americans today. The most recent contribution to its maiden release is Aaron Swartz inspiring youtube video, "How We Stopped SOPA."
Along with the Aaron Swartz video, "Profiles in Liberty," includes Judge Napolitano's 5 minute revelation on 30 years of "rigged" Presidential elections that got him temporarily fired from FOX News, Illinois State Representative Mike Bost's Patriotic tirade against the "sausage making legislative shenanigans of The Madigan Rules", as blogged by Whet Moser, in Illinois, and Elect A New Congress's very own video "ON LIBERTY," that defines Liberty, how it works, and what America needs to do in order to restore it in the governance of the nation.
"We didn't want to come out with just our video," founder Wm W. Fawell explained. "Liberty, being so long abused and neglected, explaining what Liberty really entails is almost too obscure for people to understand. It's a learning process to be sure, so we thought it important to give all American's a real hands on feeling of Liberty as shared by these three gentlemen in the course of their lives."
"Undoubtedly, the loss of Aaron Swartz is the greatest sacrifice that has been made upon the altar of Liberty. Watching his video, it's clear he didn't understand what he was really up against, but I think that began to change. Still, he was a young man, and its hard to get your hands around the singular problem of tyranny, when it is disguised by all the problems it creates. I think this is what scared the government more than anything else," Fawell shared. "The emperor has no clothes."
"This was Aaron's genius, he could see through to the end, an ability few share. A suicide? Sure, I've looked at all the facts, but I don't see any suicide note to parents? friends? girlfriend? Aaron had written about such thoughts 5 years ago and even settled his accounts should he ever be, "hit by a truck," Fawell noted. "He was internal, but he certainly shared his deepest thoughts with the world, so I'm not buying. But then, I haven't believed anything my government has told me since 1968."
"It just gives greater weight to the adage that, "Only the good die young," and Aaron Swartz was one of God's very best, and in our humble opinion, America's 1st Martyr. We at Elect A New Congress hope that people will keep signing on to view and sending in to "Profiles in Liberty", and help to inspire us all. I think Aaron would have liked that.
Serfs Up America!
###